Reduction of the Deaths of Saimaa Ringed Seals Caused by Fishing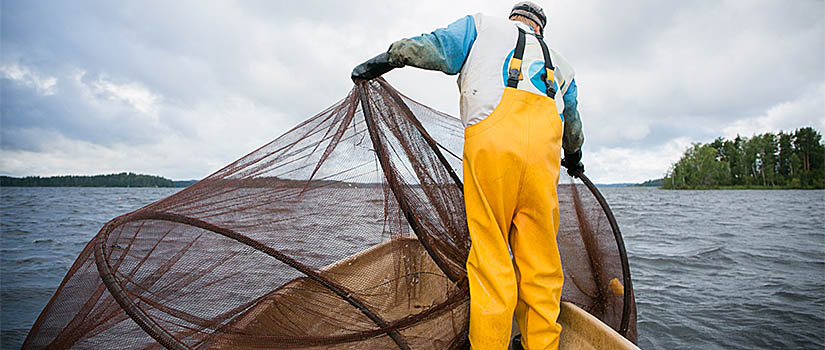 The Saimaa Seal LIFE project developed fishing gear for professional fishermen that is safe for the Saimaa ringed seal. The project also advanced the use of seal-safe fishing methods in recreational fishing and produced information for the focusing of protection measures. Guidance and supervision regarding the fishing restrictions were carried out by a game and fisheries warden who worked in the project in the Lake Saimaa region.
New trap models for fishermen in Lake Saimaa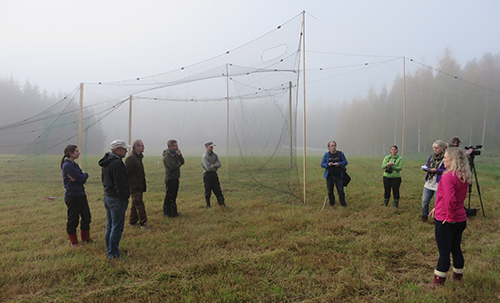 In cooperation with professional fishermen in Saimaa area, the Saimaa Seal LIFE project has developed a new fish trap model with bars to keep seals out. This trap can be safely used in the seal range.
The project has also informed recreational fishers about seal-friendly fishing across a broad front. The Finnish Federation of Recreational Fishing has produced a brochure (in Finnish) in order to encourage seal-safe fishing. The campaign of the Finnish Association for Nature Conservation, where you can exchange your fishing net for a seal-safe fishing trap, promotes the use of a fishing trap and instructs in modifying traps with a wide opening in order to make them safe for Saimaa ringed seals. WWF Finland grants a diploma of seal-friendly fishing for those who are committed to seal-safe fishing.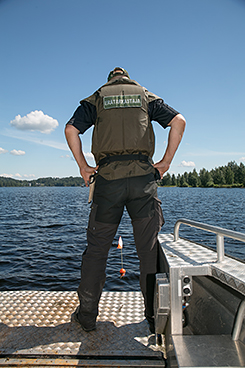 The Saimaa Seal LIFE project has made additional resources available for supervising compliance with the fishing decrees issued to protect the Saimaa ringed seal. The dedicated Game and Fisheries Warden of Saimaa area provided advice and guidance on complying with the decrees. During the period in spring and summer when fishing restrictions are in force (15 April – 30 June), the Game and Fisheries Warden was assisted by a seasonally appointed warden. In addition to fishing restrictions, the warden also supervised compliance with the protection orders of protected areas and seals' privacy during the breeding season in winter. The warden worked together with local fishing wardens as well as the police and Border Guard authorities.
More Information
Professional Fishing
The North Savo Regional Centre for Economic Development, Transport and the Environment: Fisheries Manager Timo Turunen, timo.turunen(at)ely-keskus.fi
Recreational Fishing
The Finnish Federation of Recreational Fishing: Executive Director Markku Marttinen, markku.marttinen(at)vapaa-ajankalastaja.fi
The Finnish Association of Nature Conservation: Coordinator Kaarina Tiainen, kaarina.tiainen(at)sll.fi
WWF Finland: Head of Programme Petteri Tolvanen, petteri.tolvanen(at)wwf.fi
Supervision
Fishing Restrictions
Fishing Restrictions in the Saimaa Ringed Seal Areas
The fishing restrictions are valid 15 April ‒ 30 June. Map (In Finnish, norppakartta.wwf.fi)
Fishing Restriction Decrees for the Protection of the Saimaa Ringed Seal