Excursionmap.fi is a map service for nature lovers
Excursionmap.fi is a map service with a wide coverage offered by Metsähallitus. In this free service, you can search for Metsähallitus' hunting and fishing destinations as well as hiking areas and services by area type or based on your interests – including national parks, hiking trails or attractions.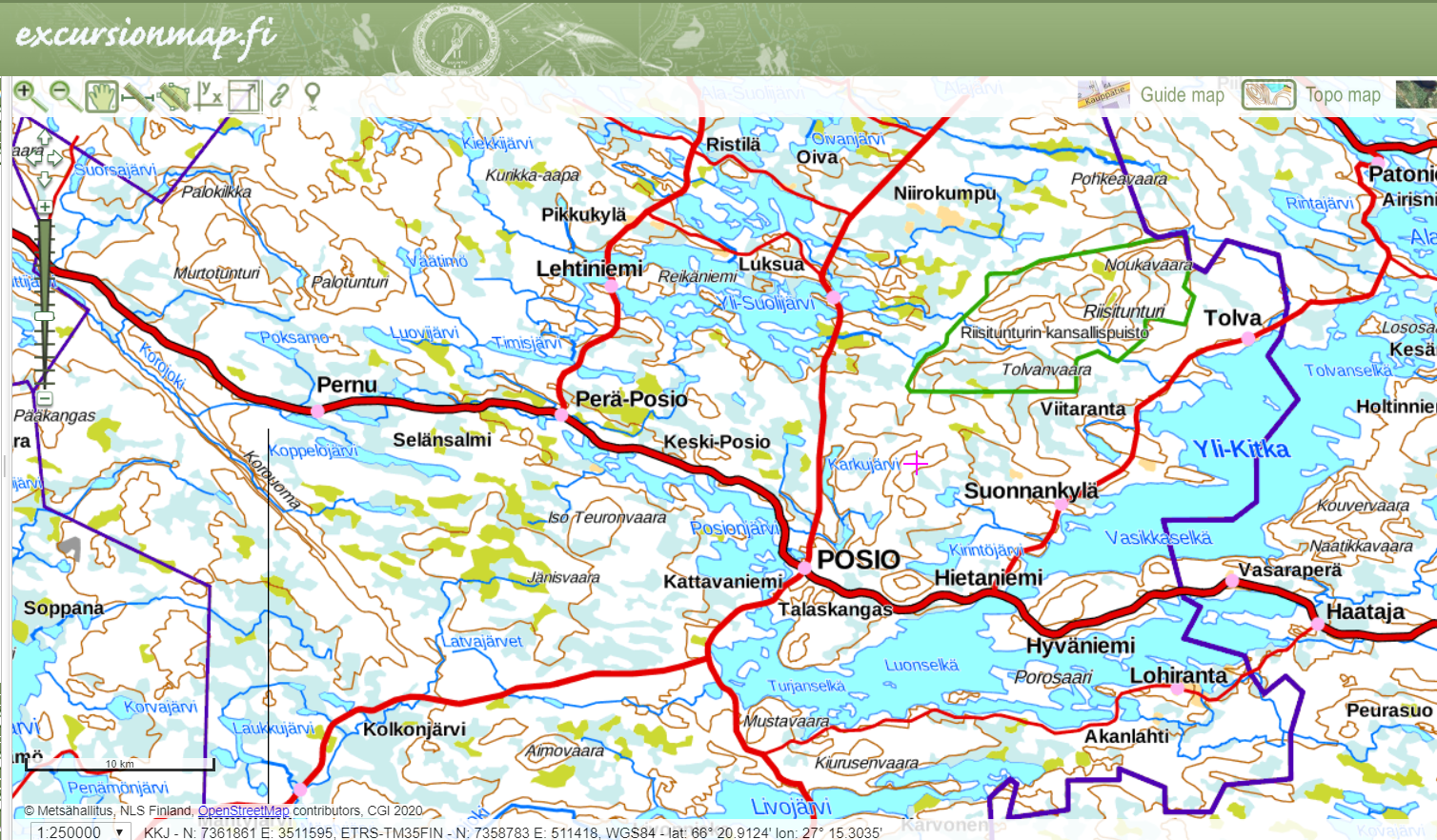 Excursionmap.fi displays hiking services provided by both the central government and municipalities. It retrieves information on municipal hiking services from the Lipas data bank of sports facilities, provided that they have been saved to the Lipas system.
By saving their outdoor exercise destinations to the free Lipas system, municipalities and associations can post them on Excursionmap.fi free of charge. Outdoor exercise facilities published on Excursionmap.fi include nature trails, ski tracks, bathing areas and snowmobile tracks and trails.
The service also displays multiple-use forests with their landscape ecological information.
Information on the locations of multiple-use forests and their special sites is contained in a separate map layer. The service shows nature destinations with no forestry operations, such as old-growth forests and herb-rich forests, as well as other special sites, including landscape and hiking areas.
To display the attractions in multiple-use forests, such as cultural heritage sites and natural monuments, use the sightseeing destinations menu.
The Excursionmap.fi service does not provide data on the occurrence of endangered species or other information not intended for public knowledge.
Further information about Lipas system: