Forestry in Finland
Measured by the proportion of forest land, Finland is the most forested country in Europe. In past decades, forest growth has clearly exceeded harvesting volumes, which means that Finland's forest resources keep increasing.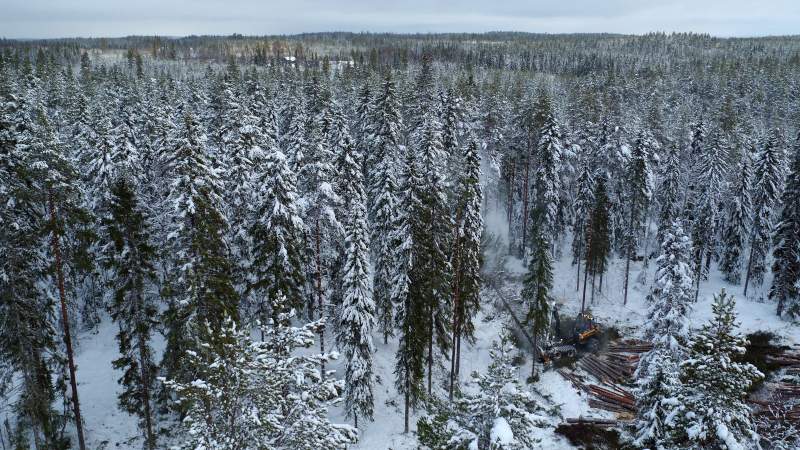 Forests cover more than 70 per cent of the land area in Finland. A total of 20.3 million hectares is available for timber production, 61% of which is privately owned.
Annual forest growth in Finland is approx. 110 million cubic meters, whereas the annual logging volume is approximately 60 to 75 million cubic meters. This means that the timber stock grows year after year. The total timber stock in Finnish forests today is about 2.3 billion cubic metres. Finland has the fifth largest timber resources in Europe, after Russia, France, Sweden and Germany.
Forests are a renewable natural resource and a source of both prosperity and mental wellbeing. The forest is one of the dominating elements of Finnish nature and its biodiversity. Three million hectares of Finnish forests are protected or under restricted use, which represents 13% of the forest area. This is the highest share in Europe. A wise combination of utilisation and protection will help preserve healthy and diverse forests for future generations as well. While the forests contribute to climate change mitigation by sequestering carbon, climate change will also expose the forests to a range of new risks.