Spectacular Ylläs
Ylläs is Finland's largest downhill ski resort, and it provides spectacular views of Pallas-Yllästunturi National Park. Ylläs offers plenty of activities all year round as well as a diverse range of services, events and programmes. The Ylläs villages of Äkäslompolo and Ylläsjärvi provide a pleasant taste of life in Lapland.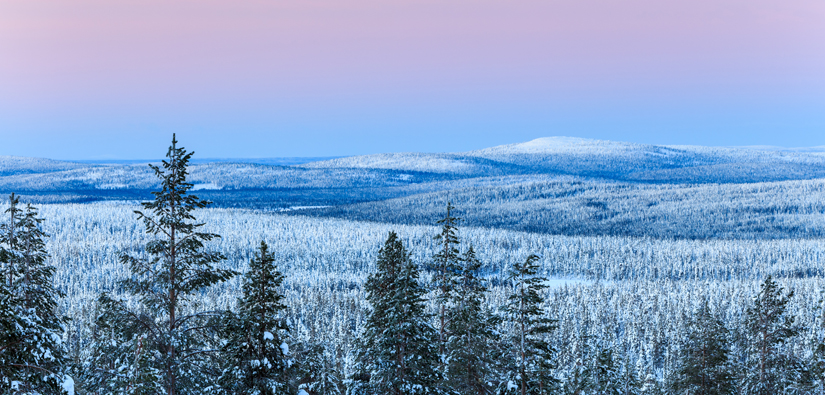 Metsähallitus is the largest landowner in the Ylläs area. The Äkäslompolo and Ylläsjärvi areas have a lot of land use plans and development plans in different stages of the planning process. These plans can be tailored to suit the customer's needs.
About half of the plots in the plan for the Röhkömukanmaa holiday home area in Äkäslompolo are ready for sale, and the other half can be made available quickly as individual plots or by quarter area.
The local detailed plan for the Maahisentie area in Äkäslompolo includes commercial and holiday home plots in a central location. The plots have building rights totalling 1,800-3,400 square metres. The area has roads, electricity and water management, and most of the plots already have buildings on them.
The detailed shore plan for Kukaslompolo can also be updated for tourism purposes. This area is located in the Municipality of Muonio near Äkäslompolo, and it borders on Pallas-Yllästunturi National Park.
Sulaoja, which is part of the Ylläsjärvi local detailed plan, has a tourism service area plot (RM 26) available with building rights for 1,600 square metres. There is no municipal engineering yet, but the roads and water and electricity lines are located nearby. Trail routes and hotel services are also in the vicinity.
A tourism village Masterplan has been compiled for the outstanding sites on Maisematie road in Ylläs. The plan includes new accommodation for 13,000 guests and building rights totalling more than 330,000 square metres.
Useful links
Contact us!
Kari Männistö
Sales Manager
Metsähallitus
Metsähallitus Property Development
PL 8016 (Ounasjoentie 6)
96101 Rovaniemi
Puh. 0206397681