Use of geographic information in Metsähallitus
Metsähallitus protects, manages and uses one third of Finland's surface area. The scope of the area to be managed and Metsähallitus' versatile tasks make the use of comprehensive and diverse geographic information necessary.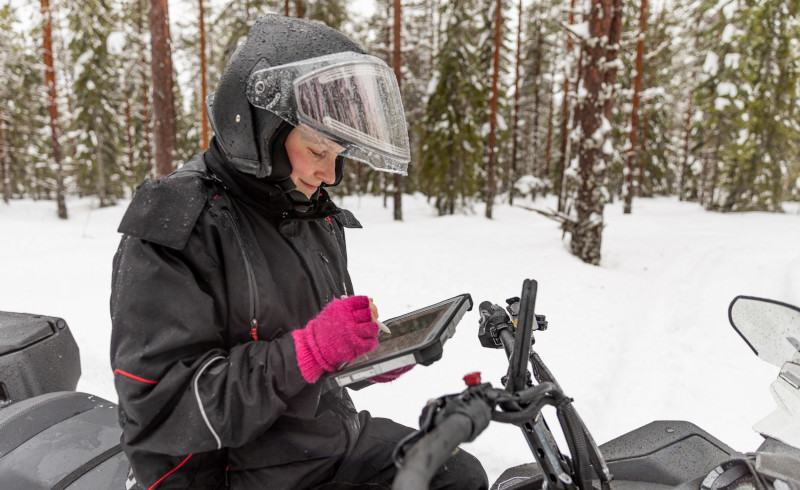 We use several geographic information systems to maintain up-to-date information on
natural resources
state-owned land and water areas
built property
action plans drawn up
actions completed.
To collect geographic information, we use laser scanning, topographical surveys and external data sources. Our information on tree resources is updated annually based on growth models developed by the Natural Resources Institute Finland, ensuring that our information on timber resources is as up to date as possible. We also continuously update and improve the accuracy of other information.
Geographic information systems are a key tool for planning natural resources use, conservation and the operations of Metsähallitus Forestry Ltd. This makes them a key tool for many Metsähallitus employees, hundreds of whom use these systems daily.
In Metsähallitus, each information system has an owner. The owner is responsible for such aspects as the system's development, maintenance, information security and user support as well as for the required statutory tasks.
Uljas geographic information system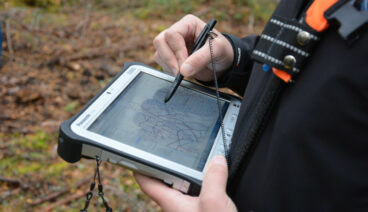 Uljas is a geographic information system based on Metsähallitus' ESRI products. It is comprised of six different subsystems for diverse purposes, which range from administrating Metsähallitus' real estate and land use data to establishing nature reserves and managing habitat and species data.
Most of the Uljas subsystems support the information management, planning and monitoring needs related specifically to protected areas, and these systems are used not only by Metsähallitus but also by the ELY Centres, the Finnish Environment Institute and the Ministry of the Environment.
Systems owned by Parks & Wildlife Finland
SATJ = Protected area information system
SASS = Protected area planning and monitoring system
SAKTI = Protected area compartment information system
LajiGIS = System for managing and maintaining data on species
PAVE = Information system on structures, trails and archaeological sites
System owned by the Metsähallitus Group
OmaisuusGIS = Application for managing Metsähallitus' property and land use data
Systems owned by Metsähallitus Forestry Ltd
Silvia = Forestry resource and planning system
Ohjas = Forestry ERM system