Criteria for partner selection
We are implementing the Korsnäs project together with our selected partner Vattenfall. The partner was selected in an international auction process and has strict responsibility requirements.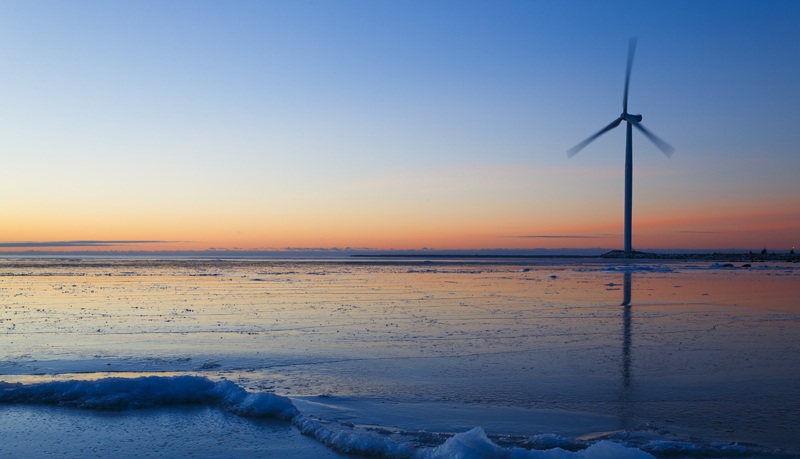 In addition to the expertise, resources and experience required for a large-scale offshore wind farm project, the selected partner was required to have responsible and sustainable business practices. Responsible business practices are important in a project involving many stakeholders at different levels of society. The project is also of national importance to achieving Finland's renewable energy targets.
Strict ESG (Environmental, Social and Governance) requirements are standard practice on large-scale investment projects. The companies participating in project tendering processes are experienced rapporteurs of responsibility and used to assessing their responsibility performance as part of the preliminary commercial studies of the projects.
The responsibility requirements are related to environmental performance, climate issues, social impacts of the project and good governance.
Climate and environmental issues must be linked to activities
The selected partner was required to have a goal-oriented climate programme. In accordance with the state ownership policy, the partner is expected to take into account the Climate Neutral Finland 2035 target and the goal of the Paris Agreement to halt climate change at 1.5 degrees.
The partner must report its climate risks and opportunities, which can be disclosed, for example, through TCFD reporting. TCFD (Task Force on Climate-related Financial Disclosures) has created an international reporting framework for companies to include climate-related risks and opportunities in their financial reporting.
The starting point for planning the Korsnäs project is to take sensitive marine nature into account. Therefore, the partner must provide a report on actions for tackling biodiversity loss as part of the Environmental Impact Assessment (EIA). A partner's certified environmental management system, such as ISO 14001, is seen as an advantage.
Human rights, social impacts, work and safety must be in order
The Korsnäs project partner is expected to comply with international human and labour rights commitments. These include: UN Human Rights Principles and the principles of the International Labour Organisation (ILO), which must be taken into account transparently both in their own operations and their subcontracting chains.
The company must have convincing occupational safety management arrangements and demonstrate good occupational safety practices.
The selected partner must also commit itself to systematic stakeholder interaction and present a plan for interaction.
Good governance is a basic requirement
The partner must adhere to good governance practices. The partner is expected to have zero tolerance for corruption. Aggressive tax planning is unacceptable. Additionally, responsibility is an important element in the criteria used for the remuneration of executives.
Assessed in advance and monitored in practise
Metsähallitus used an independent external auditor, who assessed the different areas of responsibility of the partner.
Responsibility requirements are also included in the partner agreement.