Hossa – different and untamed
Hossa is the site of a national park established to celebrate Finland's 100 years of independence. The Hossa region is an ancient wilderness area that also inspired Stone Age artists: The Värikallio rock paintings are estimated to be at least 3,500 years old. The national park borders on several areas where sustainable business that supports nature tourism can be built.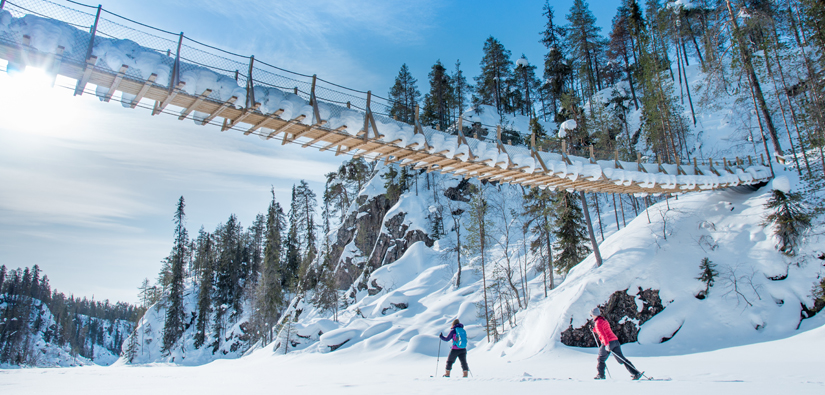 Connections
80 km from Kuusamo Airport (KAO), 240 km from Oulu, 260 km from Rovaniemi, 760 km from Helsinki.
For example, the Hossa component master plan for shore areas permits the construction of a hotel, restaurant and holiday homes intended for tourism use. The local detailed plan for a central area near the Visitor Centre is complete and plots (marked with plan symbols RM-1–RM-4) can already be reserved in the local detailed plan area, and the same applies to the master plan area.
Construction can begin on some of the area under planning without a local detailed plan. The plots located in the quiet area of Seipiniemi are ideal for wilderness tourism needs.
Useful links
Contact us!
Jarkko Mähönen
Planning Engineer
Metsähallitus
Metsähallitus Property Development
(Puistokatu 29)
70110 Kuopio
Puh. 0206395556