Stone aggregates from state lands
Metsähallitus enables infrastructure construction around Finland by exploring soil and rock reserves on state land, issuing permits and leasing extraction sites to companies.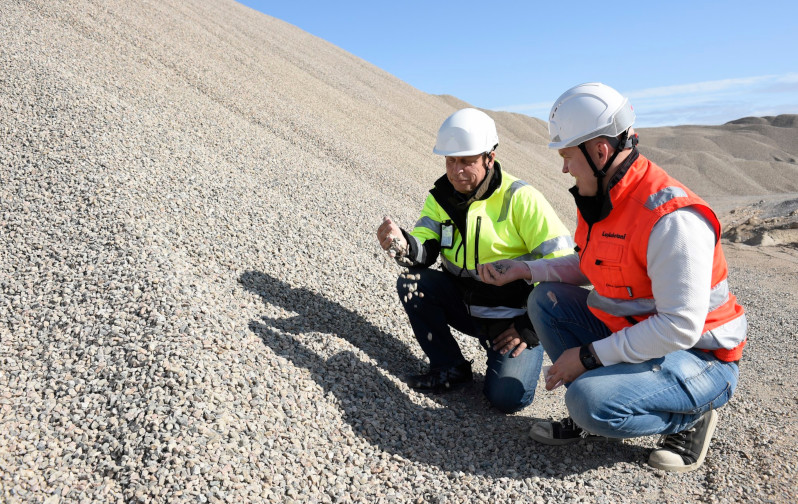 As the steward of state-owned lands, Metsähallitus controls substantial underground natural resources, such as rock for a variety of construction needs.
Rock extraction is possible on lands managed by Metsähallitus, provided that it is compatible with other land uses in the area and compliant with Metsähallitus' environmental principles.
Thanks to the state's extensive land areas and our comprehensive geographic information system, aggregate reserves can often be found close to different infrastructure construction projects. This is highly likely especially in Northern Finland. A soil or rock extraction site found close by benefits both the project implementer and the environment. Short transport distances bring cost savings and significantly reduce emissions from the transport of soil materials.
The stone aggregate sites for sale and lease are advertised on the Kaivannaiset.fi website.
Fair, long-term partnerships
Above all, our aggregate business is about creating preconditions for operators in this industry. We explore and map the state's soil and rock resources, issue permits for them, and sell and lease extraction sites to companies. The sites for sale and lease can be found on the website Kaivannaiset.fi (Finnish only).
We offer lasting partnerships and lease extraction sites to stone aggregate entrepreneurs under long-term contracts. The company pays for the aggregates as it uses them.
Our practices in aggregate business
Metsähallitus has an environmental management system based on the ISO 14001 standard. Consequently, while our terms regarding such issues as environmental protection are stringent, they also treat everyone fairly.
We always assess the potential restrictions to using aggregate deposits. Before setting up a new soil extraction site, Metsähallitus Forestry Ltd and Metsähallitus Parks & Wildlife Finland have an opportunity to express their views in an internal preliminary study.
Our customers can often themselves identify a suitable site for their business. If necessary, we issue permits for further exploration. A special, fee-based exploration permit is required for the use of machinery in rock exploration and operating machines off-road, such as for test extractions using an excavator.
Rather than supplying outside customers, Metsähallitus only processes stone aggregates needed for our own use in forest road construction, maintenance and repairs.
If this caught your interest, contact the Aggregates and Mining team at Metsähallitus Property Development.
Virpi Vääräniemi
Specialist, Marketing and Customer Services
Metsähallitus
Metsähallitus Property Development
PL 81 (Veteraanikatu 9)
90130 Oulu
Puh. 0206396442
Harri Saxlund
Manager, Aggregates and Mining
Metsähallitus
Metsähallitus Property Development
PL 94 (Ratatie 11)
01301 Vantaa
Puh. 0206394330