International cooperation for the benefit of forests, nature and sustainable tourism
Metsähallitus participates actively in international cooperation. This allows us to exert influence on our field's development across a broader front than merely in the Finnish context and obtain valuable information from other countries on good practices and trends which also affect Metsähallitus' operating environment.
In international activities, we represent either ourselves or the Finnish government. Metsähallitus Parks & Wildlife Finland, in particular, represents the Finnish environmental administration in cooperation between states and international organisations.
As an expert organisation, we support and meet Finland's international commitments, including the Conven-tion on Biological Diversity, which Finland fulfils as set out in its national strategy and action plan. At the global level, we are committed to the UN's Sustainable Development Goals (2030 Agenda) and the UN Guiding Principles on Business and Human Rights. Our activities are also guided by the Finnish government's international commitments, including the United Nations Framework Convention on Climate Change and the Convention on Biological Diversity (CBD), as well as UNFF's Forest Principle
International cooperation in different forums
Metsähallitus is a founding member of Eustafor, an umbrella organisation for commercially-oriented state forest organisations committed to sustainable forest management. Eustafor promotes sustainable forestry and serves as a forum for cooperation and exchange of information. The organisation also addresses energy issues, tourism and recreation, fishing and hunting, and nature conservation. Additionally, Eustafor monitors EU affairs and is a forum for participating in the preparation of forest issues in the EU.
We are a stakeholder in the international PEFC forest certification system, serve as both a member and a board member in PEFC Finland, and belong to a PEFC development taskforce. The taskforce is closely involved in PEFC's strategy reforms and standard updates. We have also participated as an expert organisation in developing the national standard underlying the FSC forest certification system, especially with regard to special issues related to Lapland.
Additionally, we have bilateral cooperation arrangements with forest management organisations in several European countries. For example, we work together with RMK in Estonia to develop the Finnish-Estonian network of hiking areas and improve its visibility.
International cooperation also helps us improve our own activities, for example through peer reviews and long-term cooperation agreements, including with Hunan in China and South Korea.
We participate in the preparation of international and EU forest issues at home and are involved in the inter-national forest policy cooperation network led by the Finnish Ministry of Agriculture and Forestry. Additionally, we are closely involved in Arctic cooperation, which takes place through the EU's Arctic Cooperation, membership in the Arctic Council, the Barents Euro-Arctic cooperation and other collaboration focusing on the Arctic region.
We encourage our personnel to apply for international positions. Our experts frequently attend international events as speakers and visitors. In turn, we host international groups' visits and excursions.
International conservation work
Parks & Wildlife Finland unit handles public administration tasks and collaborates actively with counterparts in different countries and international organisations. Parks & Wildlife Finland performs some of these tasks as a representative of the Finnish environmental administration.
The (EUROPARC Federation, which represents approximately 400 protected areas in 40 European countries, is a particularly important cooperation forum for Parks & Wildlife Finland. Parks & Wildlife Finland also works actively in the International Union for the Conservation of Nature (IUCN) and its expert commissions, especially the World Commission on Protected Areas and Finland's IUCN Committee.
Metsähallitus is a member of the International Council for Game and Wildlife Conservation (CIC). The CIC is an independent global advisory body, the aim of which is to promote the protection of wildlife populations and enable sustainable hunting. As a part of Parks & Wildlife Finland, Wildlife Service Finland serves as the secretariat of the Finnish Advisory Board.
Wildlife Estates, a programme coordinated by the European Landowners' Organization (ELO), has been recognised by the EU Commissioner for the Environment. In Finland, the Wildlife Estates project is coordinated by a national delegation, in which Metsähallitus is a member.
Major joint projects for nature
Almost all international conservation activities in which Parks & Wildlife Finland participates are carried out as projects with the support of dedicated funding.
The projects involve co-management of sites, monitoring of species using uniform methods, agreements up-on sustainable fishing arrangements, and building and restoring hiking infrastructure, cultural heritage sites and fish passes. The projects also develop communication and marketing with local actors, helping tourists find destinations and, once there, information and services.
Metsähallitus Forestry Ltd is a partner in several EU LIFE and Interreg projects, in which it focuses on biodiversity and environmental issues in forestry. For example, water protection in forestry has benefited from international cooperation as good practices and tools have been exchanged between partners.
Regional transboundary cooperation for nature
Parks & Wildlife Finland's regional transboundary cooperation is partly carried out between states (incl. the Nordic Countries, Russia) or ministries (Estonia), and partly under cooperation agreements (Latvia). Such operating models as the twinning of national parks located close to state borders are used in regional transboundary cooperation.
Metsähallitus has suspended all cooperation with Russia for the time being in accordance with the guidelines on central government received through the ministries it operates under. In practice, all contact with Russian partners has been cut off, and the lockdown applies to both project-related cooperation and all other types of cooperation.
Certain park twinning projects, including Oulanka–Paanajärvi (between Finland and Russia), Pasvik–Inari (Finland, Norway and Russia) and Háldi Transboundary area (Finland–Norway) have been certified by the EUROPARC Federation.

Some Finnish national parks (Pallas–Ylläs) have also been awarded the European Charter for Sustainable Tourism in Protected Areas by EUROPARC.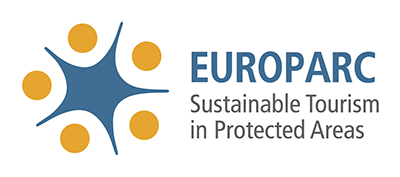 The Green Belt of Fennoscandia is a chain of existing and planned protected areas in the border regions of Finland, Norway and Russia. The Green Belt cooperation is carried out as part of the UN Convention on Biological Diversity. Its objective is to turn the Green Belt of Fennoscandia into a model of transboundary nature conservation cooperation and to spread awareness of the Green Belt both nationally and internationally. The Green Belt of Fennoscandia is the northernmost part of the European Green Belt.
Finland's regional transboundary cooperation on conservation:
the Green Belt of Fennoscandia
park twinning cooperation between protected areas on the Finno-Russian border (suspended)
promoting the management of protected areas in Northwest Russia (suspended)
participation in the Finnish-Russian Working Group on Nature Conservation (suspended)
participation in the Finnish-Estonian Working Group on Nature Conservation
joint World Heritage Site of Kvarken Archipelago in Finland and the High Coast in Sweden
participation in North Calotte conservation cooperation between Finland, Sweden, Norway and Rus-sia (suspended with Russia)
cooperation agreements with the Estonian Environmental Board (Keskkonnaamet), the Estonian State Forest Management Centre (RMK) and the Latvian Nature Conservation Agency (Dabas aizsardzības pārvalde).
implementation of the RAMSAR Convention on Wetlands of International Importance in the Nordic and Baltic countries
coordination of willow grouse counts in Fell Lapland
protection of the Arctic fox