Pistohiekka beach – The blue pearl of lake Saimaa
In the heart of pristine Lake Saimaa lies Pistohiekka, a tourism area of the future. The municipality of Puumala and Metsähallitus have produced a development plan based on rising megatrends in tourism and are now looking for investors and operators for the area.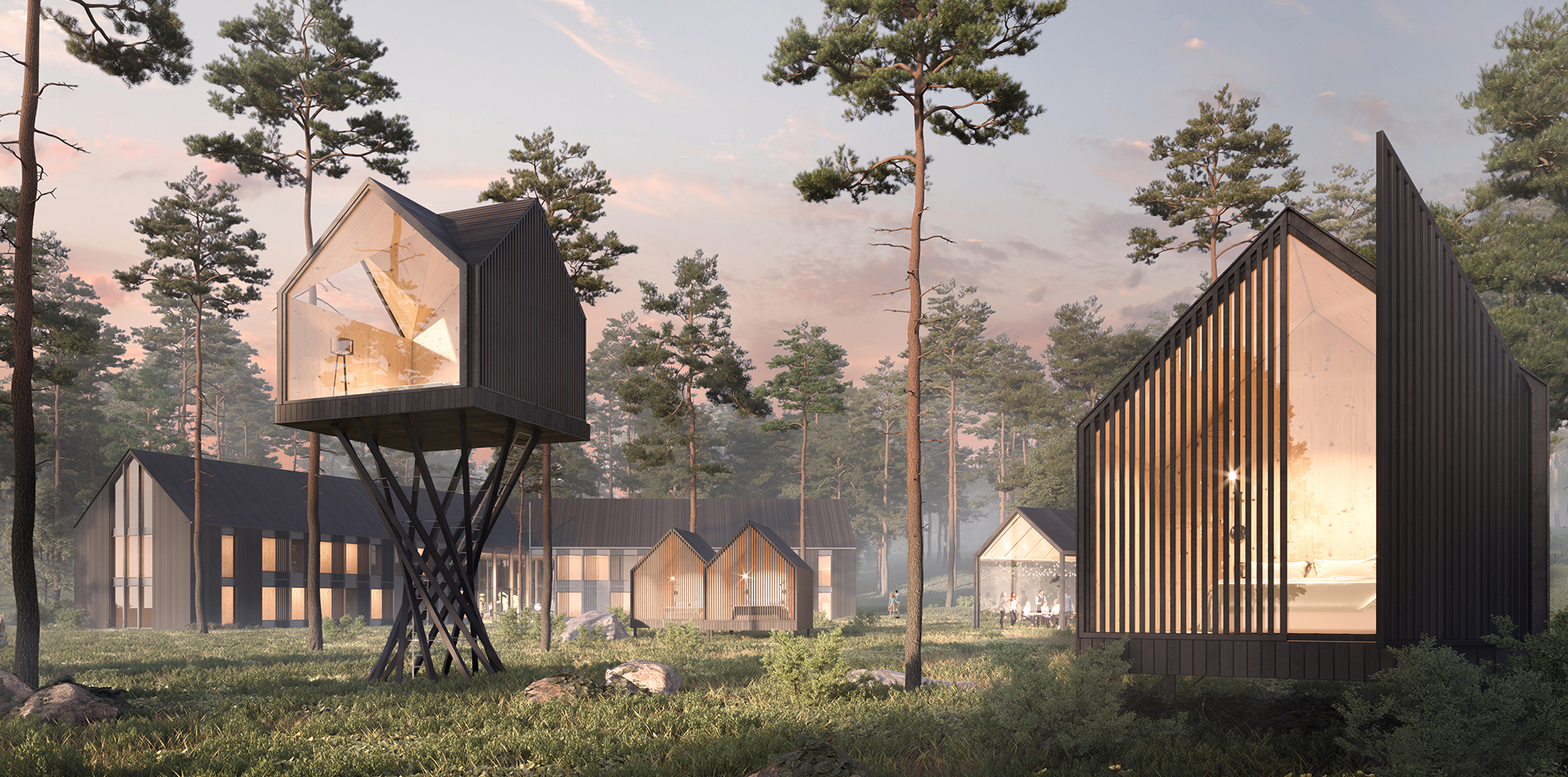 We are moving from tourism that just offers experiences to more meaningful tourism. Pistohiekka area offers a unique setting for personalised tourism based on nature, well-being, and meaningfulness, and a viable development concept in a total of 39 hectares of land. The plans already include themes and sensible development phasing so future entrepreneurs will be able to continue with further planning and development of the area in easy bite-sized projects.
Matias Hildén, the Mayor of Puumala, says that the plans for Pistohiekka take into account the different needs of accommodation, from high-end to affordable. A harbour hotel, glamping units and forest chalets will serve different customer groups. However, the goal is that an overnight stay at Pistohiekka is an experience at every level.
According to its name, Pistohiekka is known for its wonderful sandy beach. "In fact, there are two sandy beaches, and the shoreline stretches over hundreds of meters", said Hildén. In addition, there are rocky cliffs, pine forests and the Lietvesi scenic watercourse at Lake Saimaa where visitors might spot the resident ringed seals. "We naturally hope that construction in the area will make use of wooden materials. It respects the nature, the landscape and the traditions of the area", Hildén summed up.
The Pistohiekka area is jointly owned by the municipality of Puumala and Metsähallitus, who also market it together.
Additional information
Contact us!
Jarkko Mähönen
Planning Engineer
Metsähallitus
Metsähallitus Property Development
(Puistokatu 29)
70110 Kuopio
Puh. 0206395556