Responsible cooperation in tourism
We would like everyone to have access to the experiences offered by our magnificent nature. We also want tourism to be responsible and sustainable. We manage the most important element of Finland's brand, nature, and are responsible for preserving it for future generations to enjoy, too.
State-owned land and water areas offer tourists and hikers an inexhaustible range of destinations. Particularly in Lapland, the tourism industry is rapidly growing and becoming more international.
Tourism and hiking are an extremely important field of activity for Metsähallitus, which our versatile organisation approaches from several different angles.
We are responsible for the tourism infrastructure in national parks and other protected areas as well as the state-owned hiking areas.
We enable hunting and fishing in the state's land and water areas.
We also zone, sell and rent sites on state land for the use of tourism companies and private individuals.
Our multiple-use forests offer many types of possibilities for entrepreneurs and citizens, which is why most of the tourism services and trails on state-owned land are found on areas used for commercial forestry.
Metsähallitus is responsible for the most important aspect of Finland's country brand: nature. We also ensure that state-owned lands and waters are managed and used in a way that will allow future generations to enjoy them, too.
We develop the services of tourism areas on state-owned land with the aim of generating well-being for both individuals and companies: health and well-being for local residents and tourists, good operating conditions for entrepreneurs, and economic welfare for the entire region. Managing this in a sustainable and responsible manner is particularly important for us, and we thus regularly monitor the sustainability of tourism.
Many reasons to choose Sustainable Travel Finland programme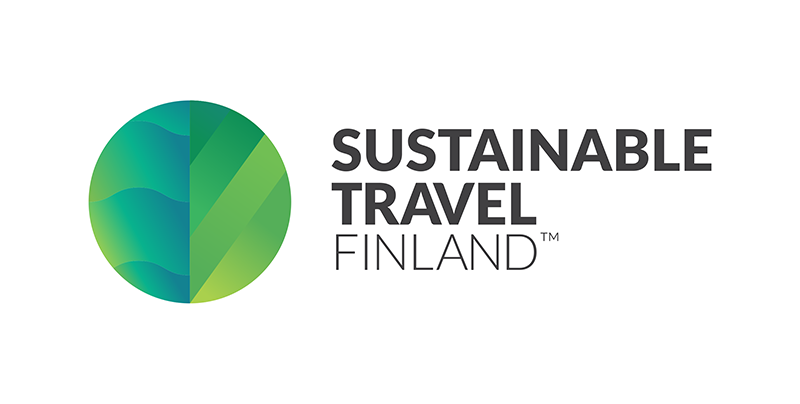 In 2023 Metsähallitus Parks & Wildlife Finland joined Visit Finland´s Sustainable Travel Finland (STF) programme. In the first phase 19 destinations – national parks and other significant nature destinations will undergo this sustainable tourism development path. Attending STF gives Metsähallitus even more opportunities to improve the sustainability of tourism use of protected areas and to communicate more effectively and transparently to our customers and partners.
In addition, as one of the national players, we want to be promoting the know-how of sustainable tourism and the importance of the theme. We hope that as many of our partners as possible join the STF programme. Then more and more certified, responsible entrepreneurs work in protected areas.
Metsähallitus´ destinations that have already been awarded with STF label (15.11.2023):
National Parks: Nuuksio and Leivonmäki National Parks
Other destinaltions: Vallisaari, Finnish Nature Centre Haltia
Metsähallitus´ destinations that will undergo STF programme during 2023–2024:
National Parks: Sipoonkorpi, Teijo, Archipelago, Seitseminen, Koli, Oulanka, Syöte, Hossa, Riisitunturi, Urho Kekkonen, Salla, Pyhä–Luosto, Pallas–Yllästunturi.
Other destinations: Aulanko Nature Reserve, Käsivarsi Wilderness Area.