Metsähallitus strategy and the Responsibility Program
Responsibility steers every aspect of our operations. It is integrated into Metsähallitus' purpose and strategy as well as in the management, implementation and development of operations.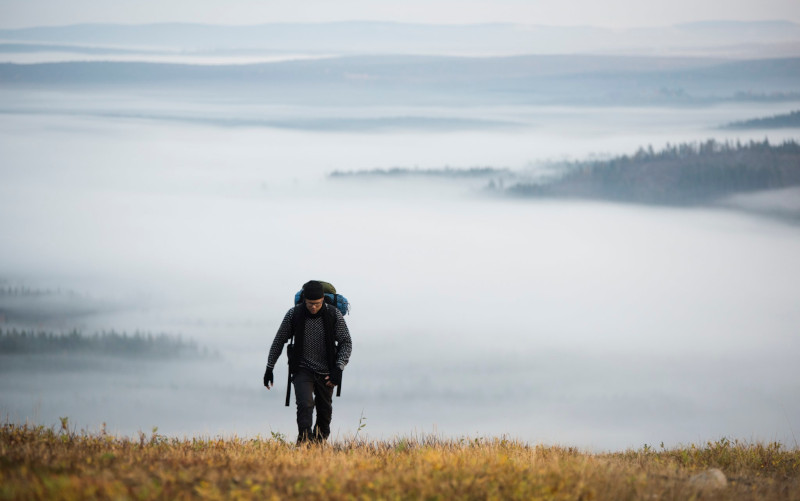 Metsähallitus renewed its strategy for the period 2021-2024. The new Fostering our Future strategy defines the key objectives and policies for Metsähallitus operations.
The strategy takes into account new ownership policy policies and a changing operating environment. The strategy will contribute to achieving the objectives of international agreements, such as the UN Sustainable Development Goals.
Metsähallitus' responsibility programme has been integrated into the strategy, and the brand is at the core of the strategy. The expectations of customers and stakeholders are met through implementation of the strategy. The new policies encourage open discussion and interaction as well as strengthen Metsähallitus' co-ordinated operating culture.
Five strategic themes and their promises
Metsähallitus' vision consists of five themes:
Responsibility and co-operation,
Climate change,
Biodiversity,
Well-being and
Bioeconomy.
Each vision theme includes strategic promises.
Responsibility and co-operation:
We will build trust through open interaction and pledge to develop more customer-oriented and digital forms of co-operation.
We will expand responsible and ethical practices throughout our value chain.
Climate change:
We will triple the production of renewable energy by 2030.
We will increase carbon sinks in state-owned multiple-use forests by 10% by the year 2035.
We will increase the carbon stores on state-owned land by 10% by the year 2035.
Biodiversity:
We will intensify active efforts to halt threats to species and habitats.
We will restore 17,000 hectares of deteriorated habitats in protected areas and 4,760 hectares in business areas by the year 2023.
We will bring management of the nature conservation area network to an international standard, for example, in order to improve its ecological status.
We will improve the sustainable use of natural resources toward minimising the loss of biodiversity.
Well-being:
We will add nature and wilderness experiences that promote health and well-being as well as recreational opportunities for everyone.
Our business operations will generate EUR 114 million in government revenue by 2024.
We will generate employment for and strengthen regional economies, especially in sparsely populated areas.
We will improve the opportunities for partners to develop safe and sustainable nature and wilderness tourism at our sites.
Bioeconomy:
We will develop and produce sustainable solutions for new products and services in the future that will help us transition from a fossil economy to a bioeconomy.
We are a pioneer in sustainable forestry.
All our work is steered by the Responsibility Programme
Metsähallitus' Responsibility Programme is deeply integrated into the strategy. The organisation-wide programme both directly supports the achievement of our strategic objectives and anticipates and stimulates future efforts to develop responsibility. It also makes our responsibility work ambitious and measurable. The Responsibility Programme consists of four focus areas: Management, People, Society and the Environment.
Key themes of our responsibility work
In Metsähallitus' materiality analysis, we have identified the essential themes of acting responsibly with regard to our own operations and stakeholders. The themes steer responsibility and define the goals, whose impact we measure and report on annually. The themes include both statutory and non-statutory themes, and they can intersect with several focus areas of the responsibility programme.
Stakeholder surveys, the expertise of the Metsähallitus responsibility group and the views of the management were all used in the responsibility work done. The materiality analysis was updated in 2020.
Key responsibility themes:
Ethical management practices
Good governance
Safeguarding natural diversity
Mitigating climate change and adapting to it
Ensuring the well-being of the personnel
Human and labour rights in their own operations and those of their partners
Reconciling the needs concerning state-owned land and water areas
Sustainable use of natural resources
Regional vitality
Recreational use of nature