Prevention of the Human-induced Disturbance to the Saimaa Ringed Seal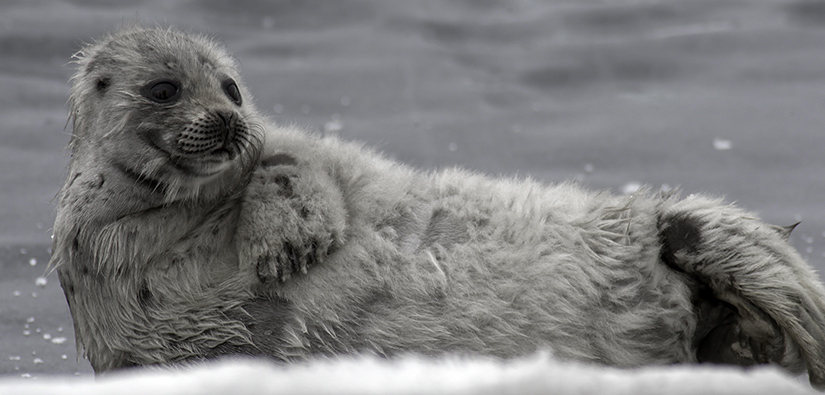 During the breeding season in winter, Saimaa ringed seal mothers and pups are particularly vulnerable to disturbance. LIFE Saimaa Seal investigated the scope and regional location of human-induced disturbance, as well as the impact of this disturbance on the Saimaa ringed seal population. The aim is to identify potential risk areas and prevent disturbances by steering the land-use activities.
Planning guidance and new protection areas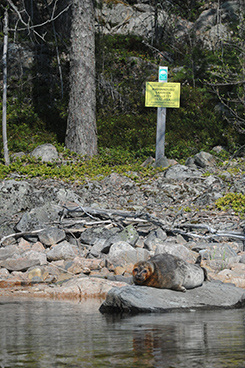 The data on the amount and impacts of human-induced disturbances on Saimaa ringed seal breeding sites produced by the project is used to guide land use planning. The project provided the municipalities with information on the potential risk areas and on the importance of observing the Saimaa ringed seal in land-use decisions. Metsähallitus, Parks & Wildlife Finland issues rules to direct activities in state-owned conservation areas. The project has also developed the ways the protection and restriction areas are marked on the terrain, both in the State and private protected areas.
The LIFE Saimaa Seal has also enabled the acquisition of new protected areas. On 2 February 2015, Tornator Oyj and the South Savo Regional Centre for Economic Development, Transport and the Environment made a real estate deal regarding certain water areas and archipelagos favoured by the Saimaa ringed seal. Thanks to this deal, the existing protected areas are extended by more than one hundred islands and islets in Lietvesi and Katosselkä in Puumala, and in Pihlajavesi in Savonlinna. Furthermore, a significant part of the Katosselkä water area is annexed to the nature reserve. The total area covered by this deal is about 710 hectares, of which the water areas constitute about 640 hectares. The purchased areas are annexed to those nature resreves of Lake Saimaa that were established, under a decree, in State areas in 2014.
More Information
South Savo Regional Centre for Economic Development, Transport and the Environment: Biologist Arto Ustinov, arto.ustinov(at)ely-keskus.fi
Metsähallitus: Land Use Planning Specialist Arto Vilén, arto.vilen(at)metsa.fi