Saimaa Seal LIFE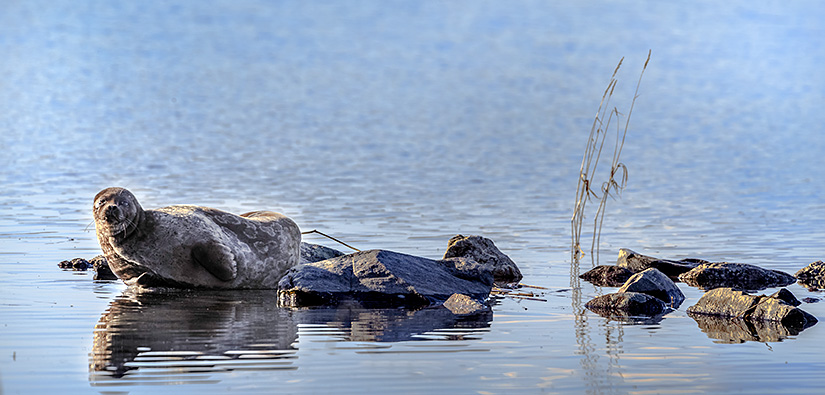 Project Information
The Saimaa ringed seal (Pusa hispida saimensis) is one of the most endangered and rarest seals in the world. The current population size is 380–400 individuals. The Saimaa Seal LIFE project promoted the protection of the Saimaa ringed seal and the achieving of a favourable conservation status for it. The project implemented the strategy and action plan for the protection of the Saimaa ringed seal, which has been drawn up under the leadership of the Ministry of the Environment, in broad cooperation with the key stakeholders.
The Saimaa Seal LIFE project approached the protection of Saimaa ringed seals from a variety of different angles and seeked solutions through the joint efforts of a number of partners. The project produced a wide range of information for the planning of the protection measures as well as communication and environmental education to various target groups. It produced new information about the species. The objective was also to advance the development and use of the fishing methods that are safe for the Saimaa ringed seal in professional and recreational fishing. In addition, the aim was to investigate the effect of the human-induced disturbance on the Saimaa ringed seal population and to identify the possible risk areas and prevent disturbances by means of guidance.
The project was led by Metsähallitus, Parks & Wildlife Finland, and the partners were South Savo Regional Centre for Economic Development, Transport and the Environment, the University of Eastern Finland, the National Resources Institute Finland, the Finnish Association for Nature Conservation, WWF Finland, the Finnish Federation of Recreational Fishing, and the University of Turku.
The Saimaa Seal LIFE project was implemented from 2013 to 2018 and its cost estimate is about 5.26 million euros, of which the share of EU funding is about 3.95 million euros. Part of the funding was provided by the Ministry of the Environment, the Raija and Ossi Tuuliainen Foundation, and the Nestori Foundation.
Contact information
Project Manager
Raisa Tiilikainen
tel. int. +358 40 754 1449
raisa.tiilikainen(at)metsa.fi
Metsähallitus
Parks & Wildlife Finland / Southern Finland
Akselinkatu 8
57130 Savonlinna
Finland
Further information