Sámi Cultural Heritage and Metsähallitus
Many cultural heritage sites of the indigenous Sámi people in Northern Lapland are today parts of national parks or wilderness areas and managed by Metsähallitus, Parks & Wildlife Finland. Metsähallitus has a statutory obligation to safeguard the prerequisites for Sámi culture in the Sámi Homeland.
Metsähallitus has conducted large-scale inventories of cultural heritage sites in the Sámi Homeland and restored many built heritage sites under its management. This work is carried out in cooperation with experts from the Sámi Museum and the Finnish Heritage Agency.
The Sámi cultural heritage sites we manage include a number of reindeer separation areas and old settlements. Many of these also are heritage biotopes, in which biodiversity and traditional landscapes are managed by mowing and grazing. Old settlements open for visitors include the Sámi farm of Kaapin Jouni in Lemmenjoki National Park, which goes back to the 19th century, and Välimaa farm in Utsjoki.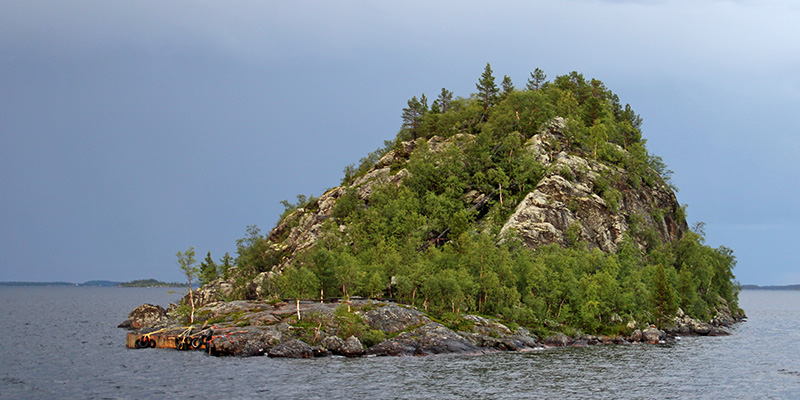 The areas managed by Metsähallitus' Parks & Wildlife also contain many ancient sacred sites of the Sámi. Some of them belonged to certain families and Lapp villages, while others were shared by a wider area. Although the meaning of the sacred sites has partly changed since the olden days, they remain highly important for the Sámi community and must be treated with particular respect.
Other showcases of the Sámi culture and cultural heritage include the Sámi Museum and Northern Lapland Nature Centre Siida in the Sámi Homeland as well as the Fell Lapland Visitor Centre in Hetta, Enontekiö. In Siida's exhibition, Sámi culture and northern nature intertwine, offering a vivid and visual experience as well as an abundance of information. The Fell Lapland Visitor Centre provides information about the fell environment and the nomadic Sámi culture.
Sámi languages and living cultural heritage
Three different Sámi languages are spoken in Finland: Inari, Skolt and North Sámi.
Information on the nature and cultural heritage of the Sámi Homeland is available at our Lundui.fi website in these languages. Metsähallitus also publishes press releases, guides, permits, agreements and other materials in these languages. Additionally, Metsähallitus has commissioned several studies of place names in the Sámi Homeland and handed this data over to the National Land Survey of Finland, for example to be used for complementing maps of the relevant areas.
Metsähallitus web pages in North Sámi (www.metsa.fi)