Co-operation and Networking in Hydrology LIFE Project
International co-operation and results from latest studies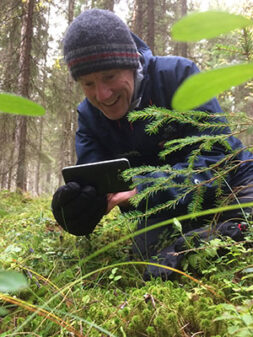 A group of experts from Pennine PeatLIFE, IUCN UK and UK Enviroment agency visited Hydrology LIFE late September 2018. The group guided by Finnish restoration experts explored restoration sites in Kauhaneva, Seitseminen and Lauhanvuori National Parks.
A workshop on ecosystem service benefits produced by restoration was organized as part of the excursion. Jillian Hoy from IUCN UK introduced us to the UK Peatland CODE, a mechanism that allows financing restoration measures by selling carbon credits produced by restoration. The potential for improving downstream water quality and mitigating climate change were discussed in Finnish examples.
Long-term time series suggest that restoration may decrease the amount of nutrients in downstream water courses. See Figure by Tapani Sallantaus.
Presentations (pdf)
Read more:
Nordic Platform Meeting June 2018
The Nordic Platform Meeting gathered 69 participants from LIFE Nature projects in Nordic countries and the Integrated LIFE NAT projects in Nordic countries and in Lithuania. The Platform Meeting took place on 11–13 June 2018, in beautiful Punkaharju, southeast Finland.
Last updated 17 June 2022