LIFE ENABLE Project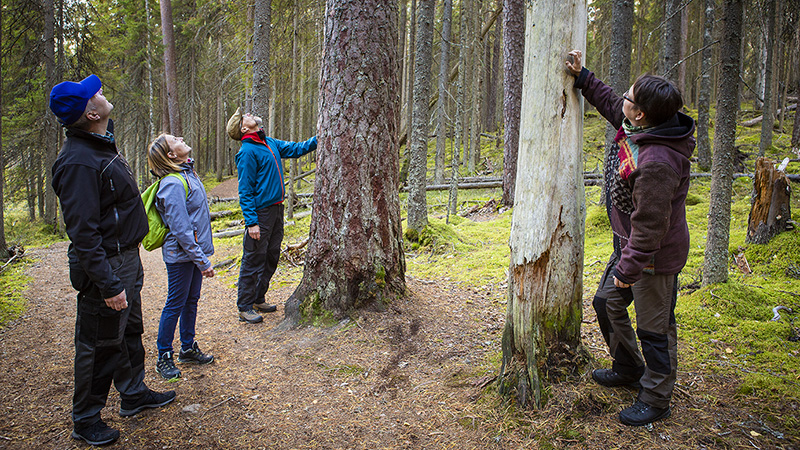 European Nature Academy
European Nature Academy is a new way of learning for nature managers together.
The new European Nature Academy (ENA) provides free tailor-made training and a series of practical capacity building courses for nature's managers as a part of the LIFE ENABLE Project.
The primary purpose of the project is to enable all Natura 2000 and Protected Area managers to become more effective, competent and confident nature management professionals. The project will develop practical ways for the area managers and their organisations to meet the complex and multiple challenges faced by nature in Europe.
A range of actions will be implemented to support practical capacity building for effective nature management, including development of a competence-based training framework, new tools and learning quality standards. Particular attention will be directed towards the management practices required by forest and marine ecosystem managers.
We have created the new 'European Nature Academy', a European training programme for nature managers. The Academy will provide innovative and creative on-line learning opportunities, combined with safe and carefully selected face-to-face learning when possible.
Introducing LIFE ENABLE: Short video about the project (facebook.com)
Metsähallitus, Parks & Wildlife Finland as a partner
As a partner of the project Metsähallitus, Parks & Wildlilfe Finland contributes to
establishing the European Nature Academy training system framework: the Project Coordination Unit & Expert Groups (action A1)
producing a Gap Analysis of capacity development needs based on a stock-take of current learning provision (action A2)
producing and testing an online training needs analysis tool to create capacity building training programmes at organisational, regional and national levels (action A3)
developing and delivering competence-based capacity building courses, content and needs-based learning programmes (action A5)
promoting a range of actions at local level to create new employment opportunities (action A8)
and takes part in communication and associated social media activities.
Contact information
Project Manager
Tiia Tanskanen
tiia.tanskanen@metsa.fi
tel.int. +358 206 39 4341
Metsähallitus, Parks & Wildlife Finland
P.O. Box 94
01301 Vantaa, Finland
Seven partners in seven countries

Creating the European Nature Academy for applied Blended LEarning:
The total budget of the project is 1,6 million euros.
The project is led by The EUROPARC Federation (europarc.org)
with the direct involvement of seven partners: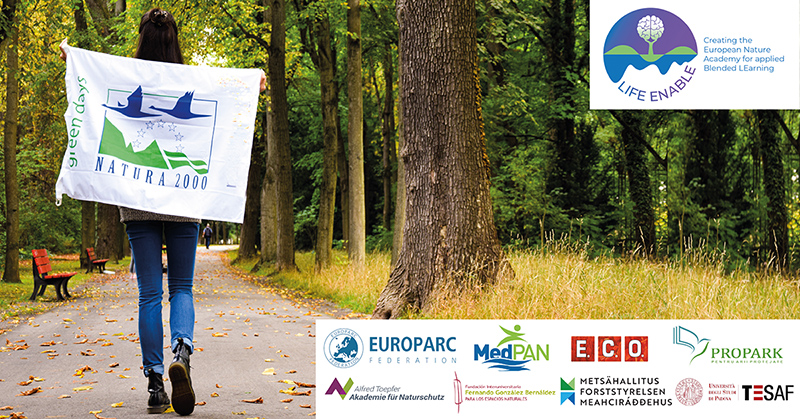 The project has received funding from the LIFE Programme of the European Union. The material reflects the views by the authors, and the European Commission or the CINEA is not responsible for any use that may be made of the information it contains.
Last updated 28 September 2023