The size of the Saimaa ringed seal population is estimated on the basis of the winter population, which equals the number of seals nesting in January and February each year. It is based on the number of snow lairs detected in the lair count and the number of seals observed on the ice. A rough estimate of the population in 2020 is approx. 420 to 430 Saimaa ringed seals.
– Winter 2020 was very mild. Lake Saimaa got its ice cover very late, partly only in January, and the snow drifts in which the seals normally have their lairs were few. Especially in areas with flowing waters and the part of Saimaa south of Savonlinna, many seals overwintered without a lair. The time for lair counts was short as the ice melted fast, and due to the difficult conditions, all breeding sites were not found, says Jouni Koskela, Conservation Biologist at Metsähallitus, Parks & Wildlife Finland.
While seal overwintering was supported by man-made snow drifts, producing them in sufficient numbers was impossible due to the lack of snow, and the drifts melted too early. The goal was over 300, but only 168 artificial snow drifts were actually made.
Ismo Marttinen from WWF, who has been monitoring the Saimaa ringed seal population in southern Saimaa for forty years, explains that the open water areas in the southern parts of Lake Saimaa were only frozen over in early February, around the 5th, and that the lake was ice free again as early as 4 April. The period during which the lake was covered by ice was shorter than ever. During the lair count, one pup was observed nursing on land in southern Saimaa.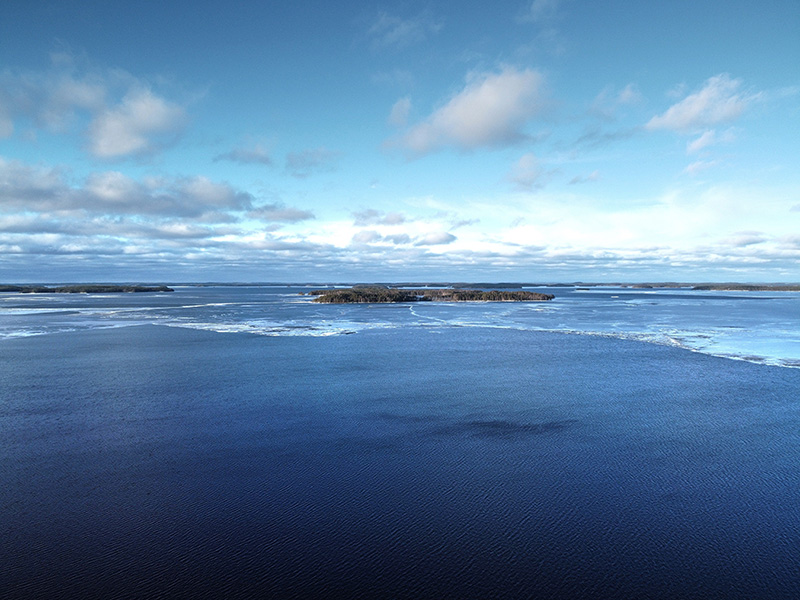 – Only 123 lairs and clear observations of seals lying on the ice were counted. The observations were too few to determine the population size accurately. To produce a reliable estimate, around 450 to 600 observations would be required, explains Tero Sipilä, Specialist responsible for monitoring the seal population at Metsähallitus.
While the size of the winter population could not be estimated accurately on the basis of field observations, it is assumed that the seal population increased by approximately 15 to 20 individuals compared to winter 2019. This rough estimate is based on mortality and birth rate data from 2019 as well as previous population trends over the past three years. This year's population development will be assessed in 2021 following the nest count and collection of field observations next spring.
More information
Metsähallitus, Parks & Wildlife Finland
Conservation biologist Jouni Koskela, tel. +358 400 188 825; jouni.koskela@metsa.fi
Specialist Tero Sipilä, puh. tel. +358 400 659 668; tero.sipila@metsa.fi