Beetles LIFE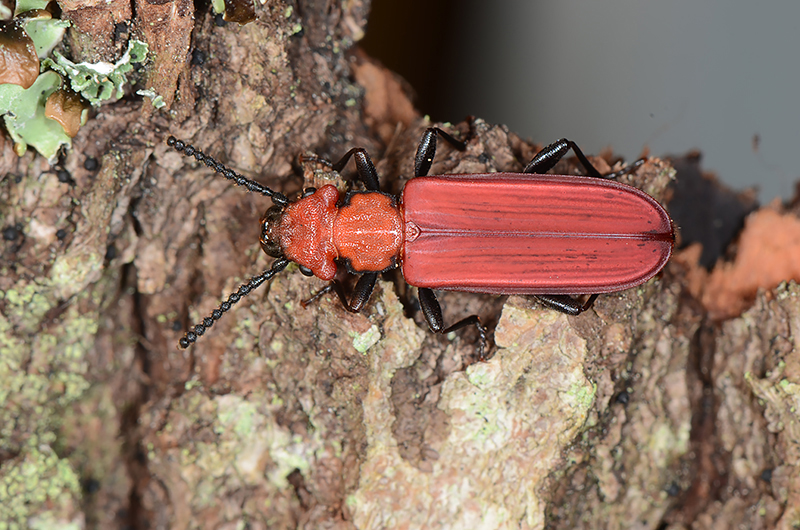 One small step for a man, one giant leap for the charismatic flagship species!
Beetles LIFE is a diverse conservation project. It helps eight endangered species of beetle and, above all, their living environment, where hundreds and thousands of other species live. In our project, we tell the story of these heroic species, using art, education, the media and games.

Managing the habitats of the target species also helps hundreds of other species that inhabit the forests, and it safeguards biodiversity. Nearly half of the species we are interested in are insects. They are vitally important in the food chain and for the ecosystem.
Beetles are great indicators of nature conservation
The target species are the red flat bark beetle Cucujus cinnaberinus, Pytho kolwensis, Boros schneideri, Phryganophilus ruficollis, Stephanopachys linearis, the powder-post beetle Stephanopachys substriatus, Xyletinus tremulicola and Aradus angularis. They are forest indicator species: they effectively reflect the condition of a forest and are at the same time an indicator of nature conservation.

The target species are those listed in Annexes II and IV to the EU Council Directive on the conservation of natural habitats and of wild fauna and flora. That means that the places where they occur need to be made special conservation areas, and the species are also strictly protected outside these areas. The places where they occur and reproduce must not be harmed or destroyed.

The future of the target species in this project looks somewhat bleak, though the situation is worse for some than for others. The situation regarding the red flat bark beetle Cucujus cinnaberinus is the most critical of all according to the latest national assessment, and 'Critically Endangered' on the IUCN Red List.

To help these species we are ensuring that the aspen remains a habitat for them. We are also burning forest to establish sites of rotting timber, crucial for many species, and we are trying to get the remoter areas of forest back to their natural state.

The project is active in 26 areas in eight regions of Finland: South Savo, Kanta-Häme, Kainuu, Central Finland, Lapland, North Karelia, North Ostrobothnia and North Savo.
Project financing and duration
The budget for the project is EUR 2.69 million, of which 60% (EUR 1.6 million) is funding from the EU's LIFE Programme.
The project covers the period 1.8.2018–31.7.2023.
Contact information
The project is being coordinated by Metsähallitus, National Parks Finland.
Project Manager Viliina Evokari
tel.int. +358 206 39 4047; viliina.evokari@metsa.fi

The project has received funding from the LIFE Programme of the European Union. The material reflects the views by the authors, and the European Commission or the CINEA is not responsible for any use that may be made of the information it contains.
Last updated 25 April 2023