The number of visits to Finland's 41 national parks is steadily increasing. A total of 2.3 million visits to national parks were made from January to July in 2023. The number of visits increased by 2% year-on-year. The strongest growth was in Lapland, where a good winter tourism season increased the number of visits. The number of international tourists has also increased, especially visitors from Central and Southern Europe.
– The hiking boom continues to be strong, and the enthusiasm for getting outdoors into nature that emerged during the pandemic has not stopped. Compared to the time before the COVID-19 pandemic, i.e. until 2019, the number of visits to national parks has increased by 14 per cent, explains Henrik Jansson, Executive Director, Parks & Wildlife Finland.
It has been possible to develop services and structures with the help of separate funding, i.e. future-oriented investment funding. Improved structures and services have increased the number of visits and their attractiveness.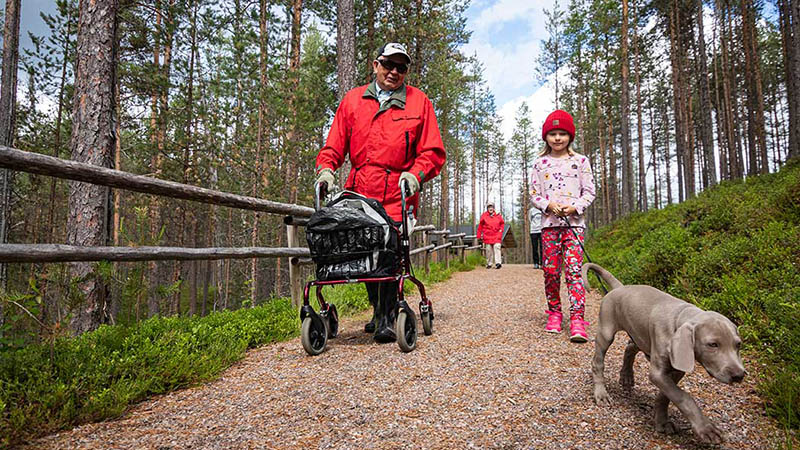 The number of visits to Salla National Park (founded in 2022) increased by 26 per cent year-on-year. In the Helsinki Metropolitan Area, the new campfire sites and trails in Sipoonkorpi National Park are popular, and the number of visits to the national park increased by 35 per cent year-on-year. The Rautulampi huts located in Urho Kekkonen National Park and the Ukko-Luosto scenic hut in Pyhä–Luosto have attracted visitors. The renovation and opening of the Aulanko observation tower to the public as well as the new exhibition at the Syöte Visitor Centre have also increased the number of visits to the areas.
With the help of additional funding, we have been able to respond to increased demand and direct operational pressure and resources. The increase in the number of visits clearly reflects the fact that customers have found our services and there is a demand for them. At the same time, impacts on the local economy will increase in two ways: services purchased by tourists and renovation and construction work bought from entrepreneurs."
Plenty of potential in hiking areas
In the national hiking areas, 153,000 visits were made to Ruunaa, Iso-Syöte, Evo, Oulujärvi and Kylmäluoma in January–July. In addition, 148,000 visits were made to the Inari and Arctic Circle hiking during the same period. Over the long term and compared to the years before the pandemic, the number of visitors to hiking areas has lagged behind the growth of national parks.
– For many, hiking areas are less known than national parks. Hiking areas have plenty of potential, as they have more opportunities for harmonising hiking with different needs than national parks do, which are nature reserves. We feel it's important that in the future, national parks and hiking areas will be examined as a broader, common entity, and a national development plan will be drafted for this purpose, emphasises Jansson.
Voluntary visitor fees spark discussion
There has been recent discussion concerning an addition to the Government Programme that will enable strengthening of the funding base of national through the use of voluntary visitor fees.
– This is an interesting opportunity and the matter will be further explored. We want to include our customers, i.e. hikers, tourists and entrepreneurs, in this discussion. However, voluntary fees alone can't fully replace sufficient basic funding to ensure a sustainable level of recreational and tourism services.
According to Jansson, sufficient basic funding is also needed to prevent a new maintenance backlog. It is also important to continue funding for the Helmi programme, which is vital to the nature management of sites.
Metsähallitus monitors the number of visits to national parks and other popular nature destinations, and reports on visitor numbers annually and in connection with interim reporting for the period between 1 January and 31 July.
Background information:
Field services have a strong impact on experience
Metsähallitus collects customer feedback at visitor centres, customer service points and out in the field. The latest channel is the Wilderness and Nature Community established by National Parks Finland and Wildlife Service Finland. Volunteers have been invited to develop services for park and wilderness visitors. The Wilderness and Nature Community currently has almost 1,200 members.
A report on the value and significance of the services was carried out by the organisation. According to the study, the services provided by Parks & Wildlife Finland lower the threshold for taking up hiking as a hobby and inspire various customer groups to get out into nature. The services offered by national parks were found to enable learning in nature and deepen people's relationship with nature. The importance of services was also emphasised in creating a sense of security both when planning a hiking trip and when actually out in the field.
The health and well-being impacts of physical activity in nature were described comprehensively: in addition to physical activity, spending time in nature is linked to the care of mental well-being and sparking creativity.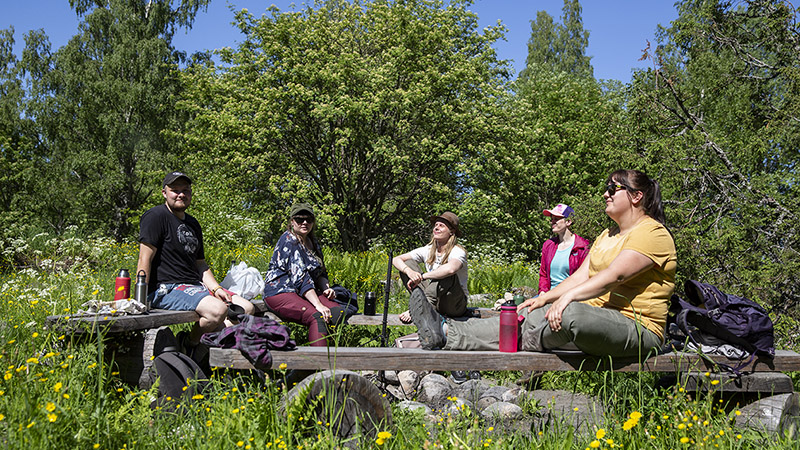 10 most popular national parks
Finland's most popular national parks in January-July were:
Pallas–Yllästunturi
Urho Kekkonen National Park
Koli National Park
Nuuksio National Park
Pyhä–Luosto National Park
Sipoonkorpi National Park
Oulanka National Park
Repovesi National Park
Syöte National Park
Teijo National Park
Also, when measured on a monthly basis (January-July), the most popular national park is Pallas–Yllästunturi, except in May, when Nuuksio National Park was the most popular.

For more information on the monthly number of visits to the most popular national parks, see the attached table (pdf)
Contact information:
Henrik Jansson, Executive Director, Parks & Wildlife Finland, tel. int. +358 206 39 4293; henrik.jansson@metsa.fi