Results of the Species-rich LIFE Project
You find more information about the main outcomes also in the
Project deliverables (in English, see front page)
Restoration and management of the sites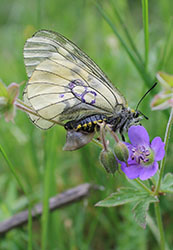 The restoration plans cover one thousand hectares. There are also three management plans for four larger sites, covering over 4,000 hectares.
The restoration of semi-natural grasslands progressed very well, at over 400 hectares. The restoration work of herb-rich forests exceeded the goal of 450 hectares.
Parnassius mnemosyne reintroduction
The Finnish Environment Institution was responsible for the action. The reintroduction plan was completed and parnassius mnemosyne reintroduction carried out successfully in three project sites. Monitoring the reintruduction sites and suitable habitats near them continued in 2014 and 2015. The aim is to have a population of 100–500 adult parnassius mneomosyne butterflies in three years after the reintroduction.
White-backed woodpecker habitat restoration
White-backed woodpecker habitats have been restored in 8 sites as planned. White-backed Woodpeckers were observed in most of the restored sites, and on two sites, woodpecker nests were also confirmed during the project.
Training workshops and voluntary work events
All four preparatory training workshops were organized (with 94 participants altogether). Fifteen restoration camps for volunteers were organized and they involved almost 300 participants.
Elderly people have taken part in 16 Senior Ranger events at Natura 2000 sites. The amount of participants exceeded the targeted 400.
Communication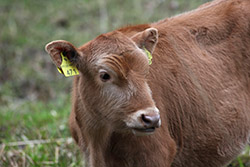 The media in Finland has been very interested in the actions of the project and has published news on the subject both in the press, TV and in the internet. The goals set for media appearance were reached.
The project has web pages in Finnish, English and Swedish. The pages have been visited 9,421 times in years 2013–2016. There is also a section on seminatural grasslands (in Finnish).
The two restoration trails, in Teijo and Nuuksio were opened to the public