Species-rich LIFE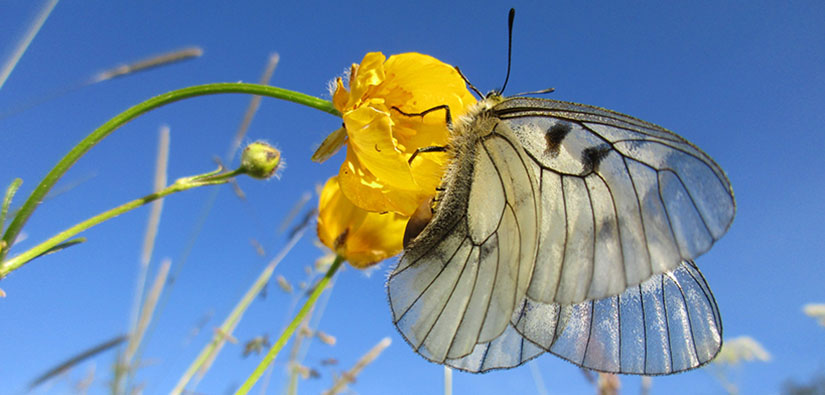 Ecological management at Natura 2000 sites in Finland
The Species-rich LIFE project was launched in 2011 with the objective of improving, through ecological management measures, the state of Finland's most species-rich natural habitats and the living conditions of the species characteristic of them.
A total of over 1,000 hectares of meadows and other, traditional rural biotopes, herb-rich forests and old-growth deciduous forests inhabited by the white-backed woodpecker were managed as part of the project. The project covered a total of 64 Natura 2000 sites, from the Archipelago Sea in the south to Kuusamo in the north.
During the project, we restored and managed the sites, many of them with help from volunteer workers. We have also had sheep and cattle grazing i many newly restored pastures.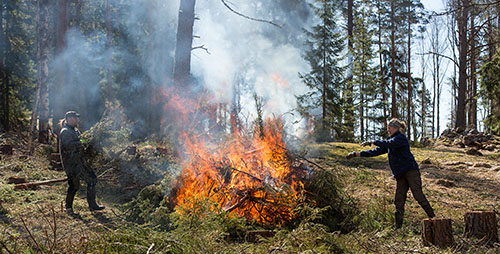 If no management measures are taken, the sites selected for the project will be in danger of losing their species diversity. Many herb-rich forests dominated by broadleaved trees are threatened by excessive growth of spruce, which negatively affects the living conditions of the herb-rich vegetation and species dependent on it and makes the regeneration of broadleaved trees more difficult. At the same time, species characteristic of meadows are threatened by overgrowth as traditional farming practices are abandoned and meadows are no longer mown or used as pastures.
The total budget of the project was about EUR 3.65 million, half of which came from the EU. The project was coordinated by Parks & Wildlife Finland, a unit of Metsähallitus, with WWF Finland and the Finnish Environment Institute as partners. The project ended in 2016.
Project deliverables in English (pdf files)
Most of the project deliverables are in Finnish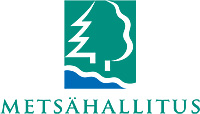 For more information on the project, please contact
Panu Kuokkanen
Metsähallitus
Parks & Wildlife Finland
panu.kuokkanen(at)metsa.fi