Ostrobothnian natural resource planning area on the map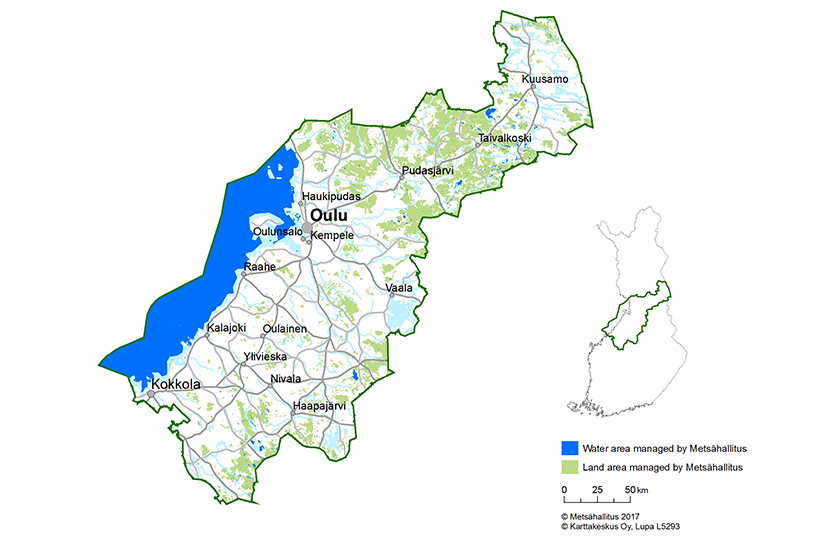 One third the land and water areas of Northern and Central Ostrobothnia is under the administration of Metsähallitus. The planning area comprises these state-owned land and water areas, with the exception of the municipality of Vaala*.
The role of Metsähallitus in the planning area varies. The largest contiguous state-owned land areas are located in the Kuusamo region, where Metsähallitus plays an important role. In the western and southern parts of the region, the state-owned areas are smaller and more scattered, while the water areas are of substantial size. In these areas, too, there are municipalities, where Metsähallitus plays an important role.
(*The municipality of Vaala used to be part of the Kainuu region and is included in the natural resource plan for Kainuu prepared in 2014-2015).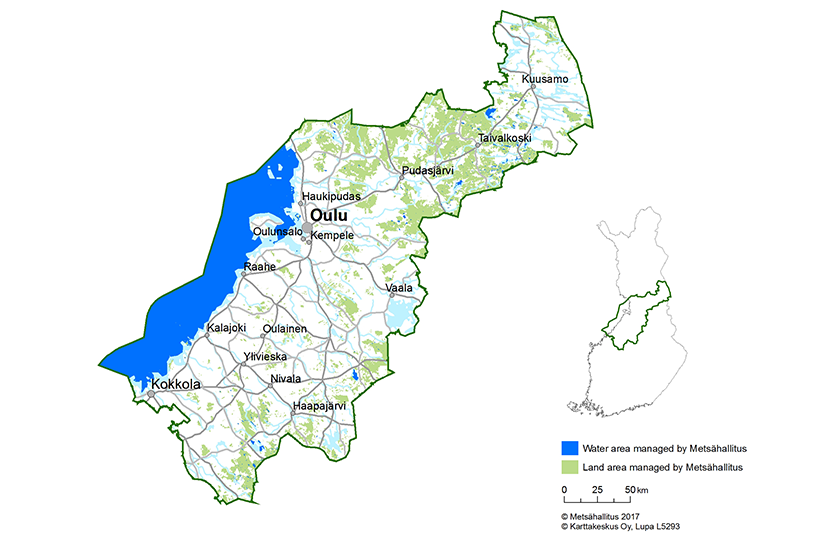 Last updated 28 April 2020