Habitat Surveys of Water Bodies within the Freshabit LIFE IP Project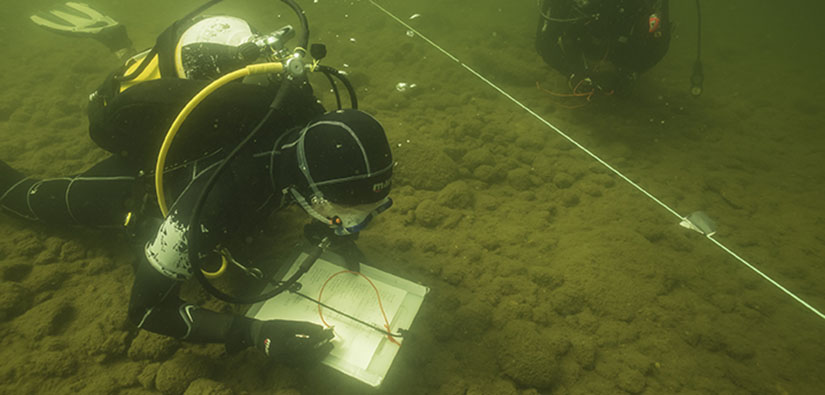 Lakes and rivers conceal a diverse, underwater natural and cultural heritage, most of which is still unknown. The project will begin the task of mapping the unknown and developing survey methods suitable for inland waterways. Through the surveys, information will be collected on issues such as the cultural heritage and geological features, zones of aquatic flora, fish spawning areas and zoobenthos of underwater areas in lakes Konnevesi, Puruvesi and Päijänne.
The methods developed can be applied in larger areas in further projects, thereby promoting the conservation of the areas considered most valuable in terms of the range of species and natural habitats, and the sustainable use of natural resources.
It is estimated that Finland has more than 100,000 km of streams, which are natural flowing freshwaters smaller than rivers. Due to varying forms of land use in their catchment areas, only a fraction of streams are still in their natural state. Due to the inaccessibility and high number of streams, little is known about their state despite their high importance to the rivers and lakes downstream. Since species diversity in streams is often high, more information is needed on the need for their conservation and restoration.
The project will involve developing a geographic information based survey method for assessing the condition of small streams in order to satisfy the need of information regarding these waterways. This method is based on inventory data collected from the pilot areas on issues such as the structure, riparian zones and ecological status of streams. This inventory data is combined with geographic information and tested in the project's target areas. The aim is to prepare a tool for the planning and practical implementation of national water management measures.