Freshabit LIFE IP Aims at Increasing Environmental Awareness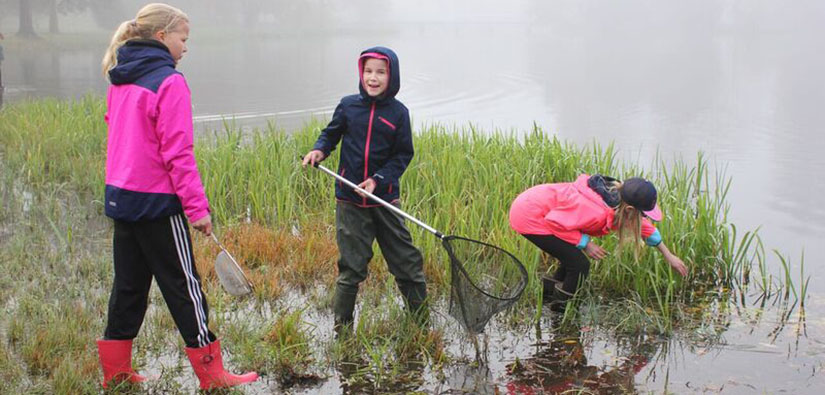 It is important to us to increase the appreciation of and interest in Finland's water heritage among water management professionals, decision-makers, coastal residents, summer cottage owners and hikers.
By means of environmental education, we hope to offer children, young people and adults inspiring learning experiences and activities that increase their environmental awareness and motivate them to work towards preserving our water heritage. To reach this goal, we organise nature schools, events, voluntary work and excursions where we offer information on our diverse inland waters and explain what each and every one of us can do to protect them.
All the project partners communicate on the project to their stakeholders and nationally. We wish to share all our project-related experiences, successes and setbacks alike. We share information about the project in public events and seminars and record its progress widely in reports and other publications. Moreover, we are part of a national water restoration network which has become well-established in its field. We are also producing a 6-episode TV documentary series on our water heritage.
Our aim is that our cooperation to preserve the Finnish water heritage is seen and heard widely!