Project sites in urban areas and commercial forests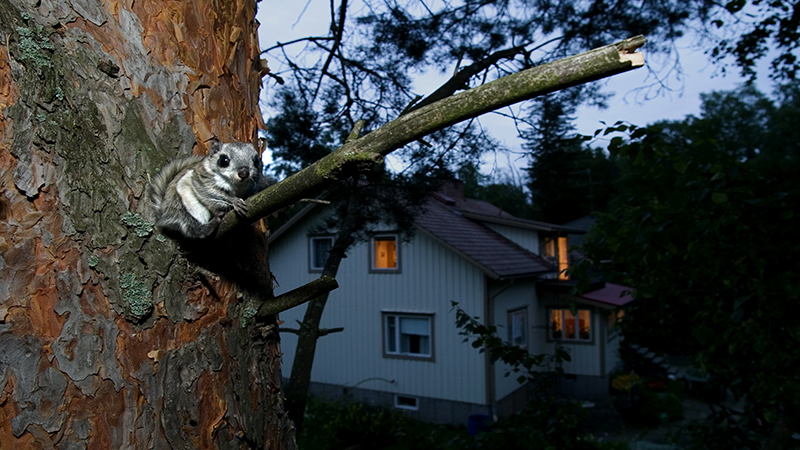 The main purpose of the LIFE project is to take concrete conservation measures to promote the conservation of flying squirrels. The measures consist of planning sites (A), implementing measures (C) and monitoring impacts (D).
The themes are listed below: Urban areas and Commercial forests (project action code in brackets).
Urban areas (A4, A5>C1>D1)
A total of 22 sites, four of which are Natura 2000 sites, are located in the cities of Espoo, Jyväskylä and Kuopio. We monitor the behaviour of radio-tagged flying squirrels in Espoo and plant young trees to combine isolated habitat forests with aspen saplings to ensure future stands for the flying squirrel.
We also place nest boxes in forests where there are currently no trees with cavities. In addition, we take measures that combine protection and recreational use in urban green areas so that both flying squirrels and people can enjoy them.
A Good Practice Guide will be produced.
Two surveys were conducted for the Good Practice Guide:
Commercial forests (A6>C2>D1)
The Finnish Forest Centre, Metsähallitus Forestry Ltd, Finnish Association for Nature Conservation, MTK, ELY Centre for Southwest Finland and Metsähallitus Parks & Wildlife Finland operate in these actions. Keskkonnaamet, Eesti Erametsaliit, Metsakorralduse Büroo and Riigimetsa Majandamise Keskus operate in Estonia.
The aim is to bring existing data and legislation into use so that the future of the flying squirrel can be secured. In the project, we create forest plans for flying squirrel sites that effectively take the species into consideration: the plans are evaluated jointly among partners, and assessed by the authorities of the regional ELY Centres. Only the best, most viable plans will be authorised for implementation. In the future, project sites will be used in forest management training that takes the flying squirrel into account.
Approximately 40 sites are planned in Finland, of which 30 are on privately-owned land and 10 are on state-owned land.
In Estonia, approximately 12 sites are planned to secure the habitat networks of flying squirrels.
In Finland, a joint planning approach is being used and developed. Joint planning means that the forest plans of project sites are assessed jointly with representatives of the project partners.
A guide for the management of flying squirrel forests (A7) is also being compiled for commercial forests.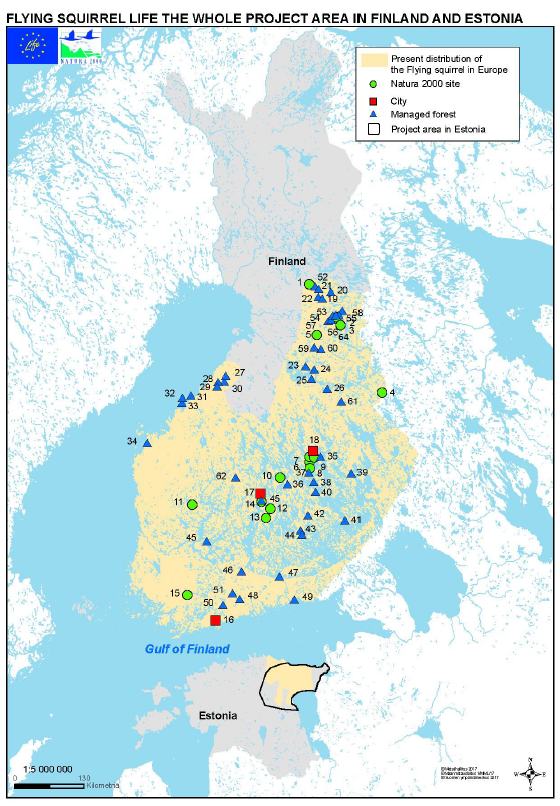 Last updated 22 November 2021