Flying Squirrel LIFE guides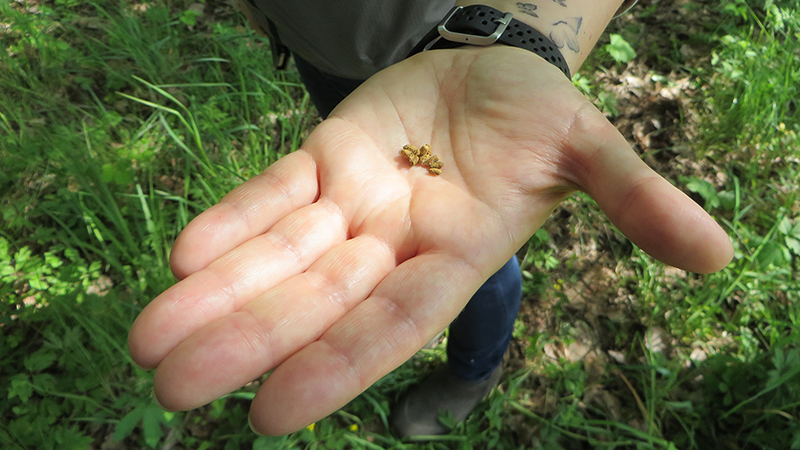 Our aim is to produce high-quality guide material that will help to ensure the presence of flying squirrel throughout its distribution area in the future. The guides are aimed at land use professionals as well as private persons interested in nature.
The themes are listed below: Guides and Training & seminars (project action code in brackets).
(A2) Flying squirrel. Information on the species and inventory guide
The guide explains the most common features of the flying squirrel habitat. The guide introduces the reader to the commonly used method of inventorying the occurrence of flying squirrels by means of droppings and urine traces.
(A4) Good Practice Guide – Coordination of flying squirrel protection and land use in municipalities and cities
This practical guide presents good land-use planning practices in Jyväskylä, Espoo and Kuopio. Experiences with previous land use planning cases in the target cities of the project were examined for the guide, and the guide is based on monitoring that was conducted over a period of several years.
(A7) Guide for commercial forest management (to be completed at the end of 2022)
The training package includes a guide and a series of practical training measures. Project sites are used as training subjects to illustrate exemplary site planning for flying squirrels. The guide is being published for both Finland (Finnish Forest Centre) and Estonia (Keskkonnaamet).
(E3) Environmental Education Package
This guide to taking the flying squirrel into account in environmental education provides tips and examples of practical measures.
Clear instructions for building a flying squirrel nest box are part of the environmental education package. Remember to ask the landowner (also in the cities) for permission to put up the nest box!
Training and seminars
Open training, workshops and seminars are discussed in the Events section of the project website. 
Last updated 18 November 2021