Basic info of the flying squirrel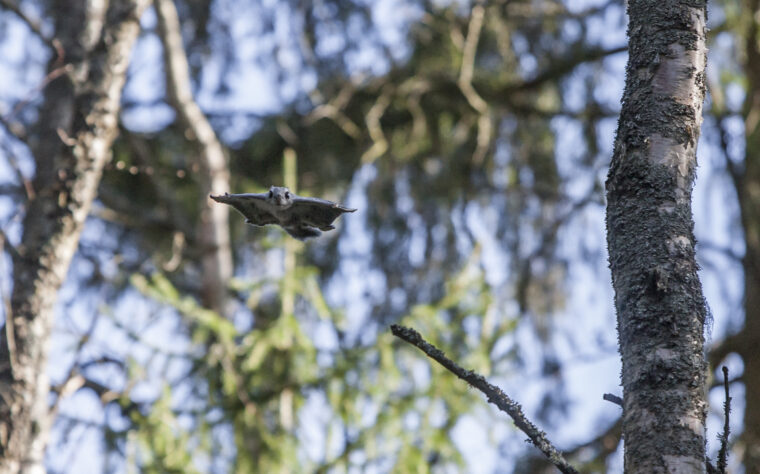 At this page you find some info about the flying squirrel.
Distribution of the Siberian flying squirrel in Finland and Estonia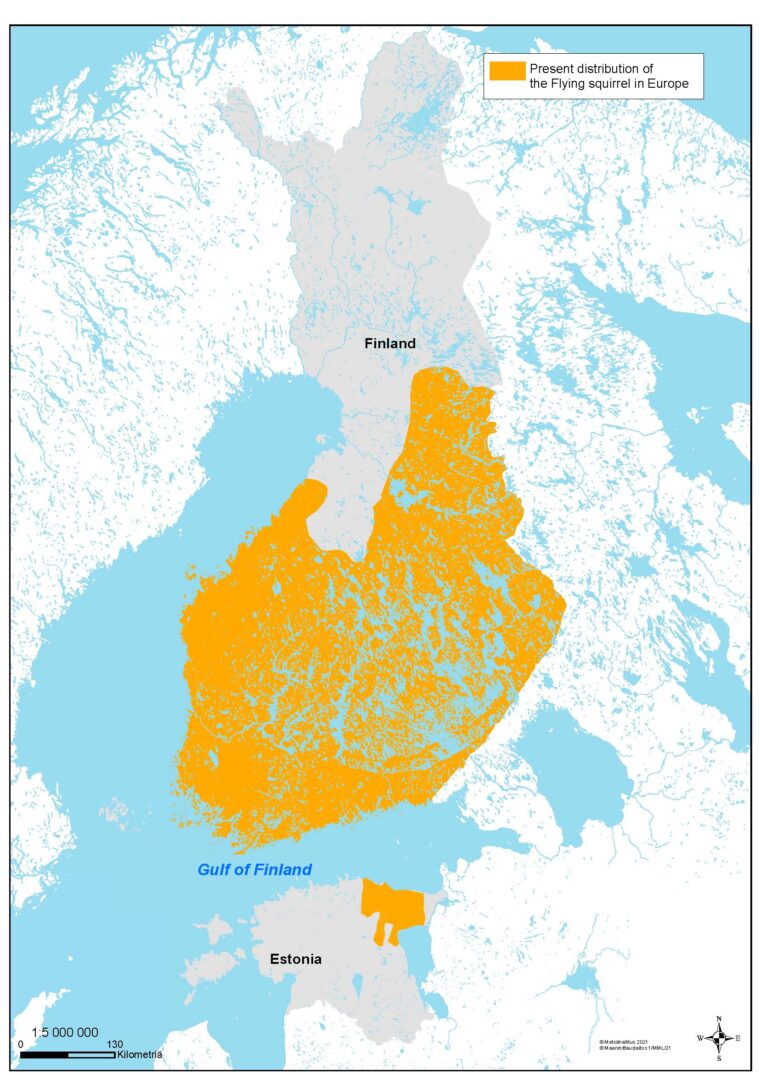 Map above: In Finland, the flying squirrel is found from Hanko to the Kuusamo region. Individual observations have also been made in Oulu and in Lapland. The species is most abundant in Ostrobothnia and southwestern Finland.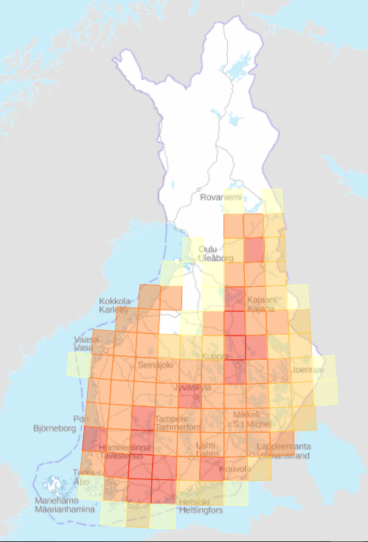 Map above: Flying squirrel observations in Finland from the Laji.fi database in 1995–2021 (situation on 19 January 2022). The redder the area, the more flying squirrel observations have been reported from the area. Map source: Finnish Biodiversity Info Facility (2022)
Worldwide distribution of the Siberian flying squirrel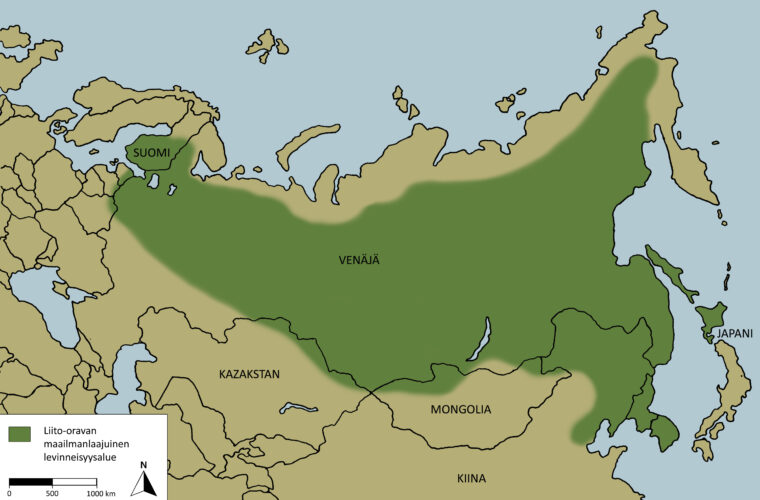 Map above: The distribution of the flying squirrel extends from Finland through Russia to the Pacific Ocean and Japan. Accurate data on the occurrence of the flying squirrel is not available in all areas. The map is based on Schrader (2011) and IUCN data.
Literature
Ilpo K. Hanski: Liito-orava. Biologia ja käyttäytyminen. Helsinki 2016. Metsäkustannus. ISBN 9789526612928
Conservation legislation in Finland
Evaluations for endangerment: Red List web service
Ministry of the Environment, Finland
Guiding material to take flying squirrel into account in forestry
Publications by the Finnish Environment Institute
Academic dissertations with a flying squirrel theme
Last updated 20 January 2022