Easy access to flying squirrel information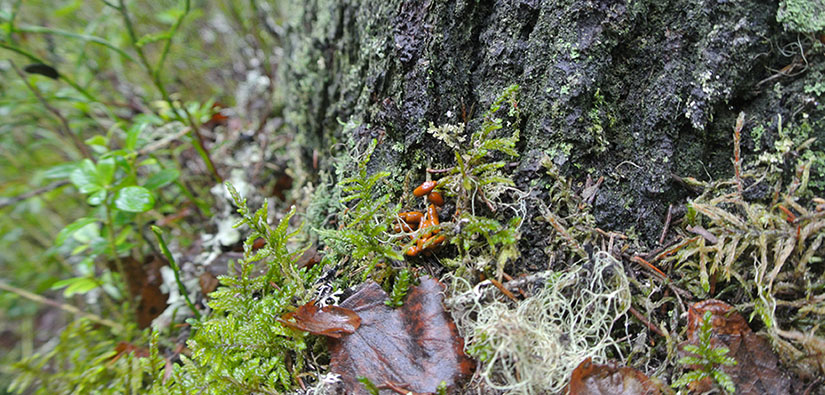 Easy-to-find species data
One of our objectives is to improve the availability of flying squirrel data in Finland and Estonia. Ensuring that data on the occurrence of flying squirrels is as comprehensive and accessible as possible helps to secure habitat networks and facilitates the daily land-use planning.
The themes are listed below: Flying squirrel data, Inventory methods & Modelling of habitat networks (project action code in brackets).
Flying squirrel data (A1)
A Finnish flying squirrel data bank is being compiled by the Finnish Biodiversity Information Facility (FinBIF), which is maintained by Luomus – Finnish Museum of Natural History. In the future, data on known forest areas inhabited by the flying squirrel will be available centrally from FinBIF.
The project partners have co-authored a summary of the legislation related to the flying squirrel, monitoring, conservation and forest use practices in Finland and Estonia.
Flying squirrel data in Estonia is confidential and processed by environmental protection authorities. During the project, the Estonian Environmental Board (Keskkonnaamet) carries out comprehensive flying squirrel inventories in Estonia.
Inventory methods (A2)
A flying squirrel inventory guide compiled by the Finnish Association for Nature Conservation helps in identifying habitats suitable for flying squirrels and finding signs of the presence of flying squirrels, such as droppings.
The project partners have co-developed the distance learning material "Flying squirrel information for inventories and land use planning" (in Finnish). Free distance learning can be ordered from the authors of the material (see page 66 of the material, contact information).
Inventory training will also be provided. Keskkonnaamet is compiling an inventory guide in Estonia.
The Centre for Economic Development, Transport and the Environment for Southwest Finland is investigating how the sense of smell in trained inventory dogs can be utilised in nature surveys: The use of conservation detection in nature conservation is new by global standards. Based on comparisons made in the Rekijokilaakso Natura 2000 area, dog skills are truly promising. The dogs performing conservation detection are real working dogs trained for the task.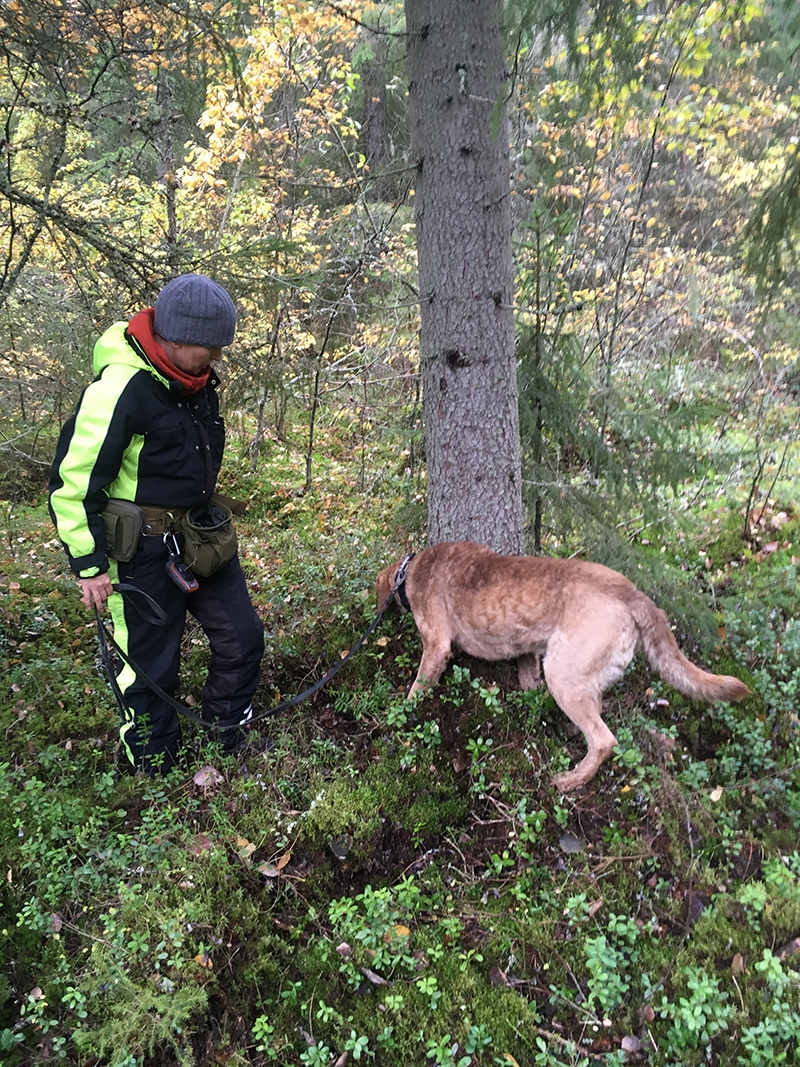 Modelling habitat networks (A3)
The Natural Resources Institute Finland (Luke) models habitat networks suitable for flying squirrels, i.e. areas likely to be suitable for the species, which can be illustrated on maps. They can be used for land use planning and forest use so that connections between flying squirrel habitats can be more effectively taken into account. Keskonnaamet is responsible for modelling in Estonia.