Boreal Peatland LIFE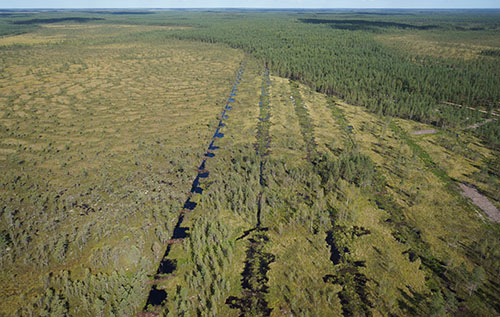 Restoring boreal peatlands in Natura 2000 areas in Finland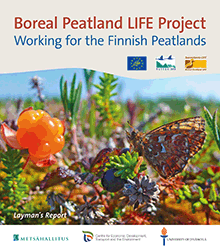 The largest EU LIFE Nature project in Finland so far included over 50 Natura 2000 sites.
Parks & Wildlife Finland restored almost 4 800 hectares of various kind of peatlands during the five project years.
We also spread information about peatlands in many ways in Finland and internationally. The restoration work employed 90 contractors.
Among the Best of the Best
From more than 50 finalists for Best LIFE projects that ended in 2015, the most outstanding projects have been awarded by the European Commission the accolade "Best of the Best" LIFE project.
Read about the results of the project:
The main aim of the project was to restore the natural hydrology of the peatlands by filling in and blocking the ditches and by clearing trees to recreate the landscape as it was prior to the ditching. Various mire biotopes such as aapa mires, concentric bogs, herb-rich fens as well as spruce mires and pine bogs will benefit from the restoration measures. Another key aim of the project was to increase the public awareness on the natural values of peatlands and to provide personal experiences from nature.
The total budget of the project was 6.7 million euros of which the European Union funded 50 %. The Parks & Wildlife Finland (earlier name till 2014 Natural Heritage Services of Metsähallitus) was in charge of the project in collaboration with the Centre for Economic Development, Transport and the Environment for Central Finland (ELY Centre for Central Finland) and the Department of Biological and Environmental Science at the University of Jyväskylä.